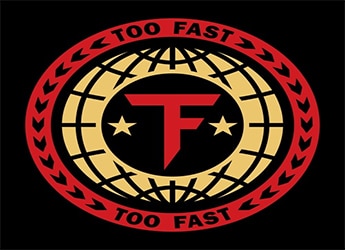 Too Fast debuts on SpitFireHipHop with their new EP, 'Too Fast'.
California based trio Too Fast makes an impressive debut with their new self-titled EP starring the works of producer Cyran, vocalist Dave L, and rapper K-Lien. Coming from three different musical backgrounds, Too Fast blends these artists individual style into one amazingly unique sound.
Five songs deep, the self-titled EP is cinematic and big production-wise from the opening track "Just Like You." Within a few listens you might get the sense that Too Fast's sound might be where urban music is heading the next few years – mixing Hip Hop, with EDM and high tempo rhythms. This trio might just be on to something.