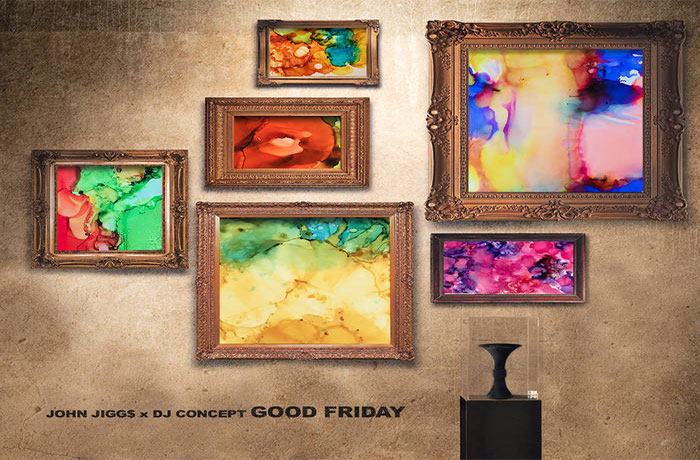 John Jigg$ and DJ Concept connect for this new EP called 'Good Friday',
Long Island natives John Jigg$ and DJ Concept drop their first collaborative EP. Good Friday is an exercise in pure hip-hop. This album finds the duo at the top of their respective games. Jigg$ wordplay is top notch as he spits the truth on the opening track "If you play this loud enough you can hear Jesus, n!ggas frontin so I'm huntin like it's deer season, for the rap fans ears I prepare thesis."
The opener also features some fire bars from fellow Long Islander SmooVth. As the album continues, Jigg$ make it clear from the jump "Paintin a motion picture with every scripture. John Jigg$ / Concept it's a deadly mixture". A truer statement was never made as he rips through the grimey banger. Next up, DJ Concept takes the mood from grimey to fly as the joint Savior Faire smooths things out a bit at the halfway point of the EP.
As a whole, the album is a perfect marriage of real hip hop rhymes & beats. It's sure to be a classic to the true heads. Available now through all digital outlets via Crisis Center Collective.