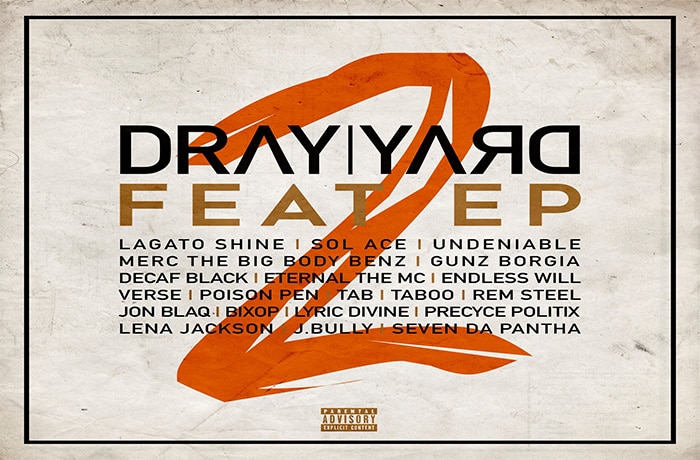 Dray Yard drops his new project with this '2Feat' EP which features 21 MCs.
Dray Yard, the beataholic from Belarus, just dropped his latest project, a collection of songs he produced last year. This group of artists is putting on for Hip-Hop.
2FEAT EP features Poison Pen, Undeniable, Taboo, Decaf Black, Gunz Borgia, Marc The Big Body Benz, Lena Jackson, Precyce Politix, Lagato Shine, Eternal The MC and many others.