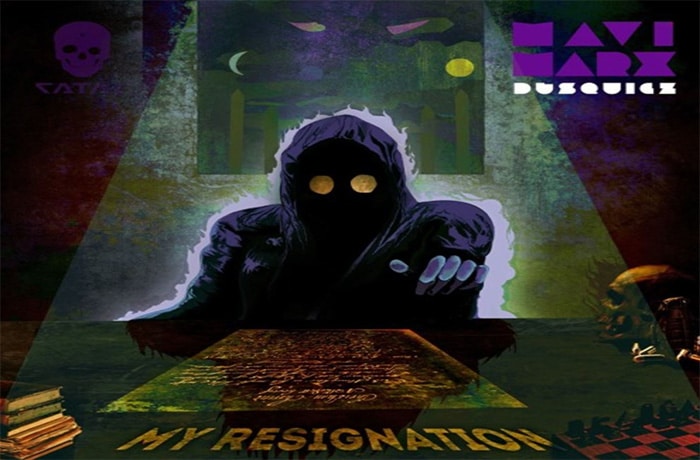 Mavi Marx and DJ Squigz release their new 'My Resignation' EP.
Grand Rapids, MI emcee Mavi Marx teams up with British producer/DJ Squigz for My Resignation, their collaboration EP featuring Solomon Childs of Wu Killa Beez/Theodore Unit, Broken Home MC's G.S. Advance and Spit Gemz, plus Phoenix the Ice Fire and Flowtecs from the UK.
A longtime resident of Thailand, Squigz has collaborated with Wu-Tang Clan affiliates Napoleon and Solomon Childs, and has several prior collaborations with Mavi.
Childs released the Prophet And The King album last year, and made a guest appearance on Cappadonna's 1998 debut album The Pillage as well as Theodore Unit's 2004 album 718. 'My Resignation' is out now on Squigz' Fatal imprint.