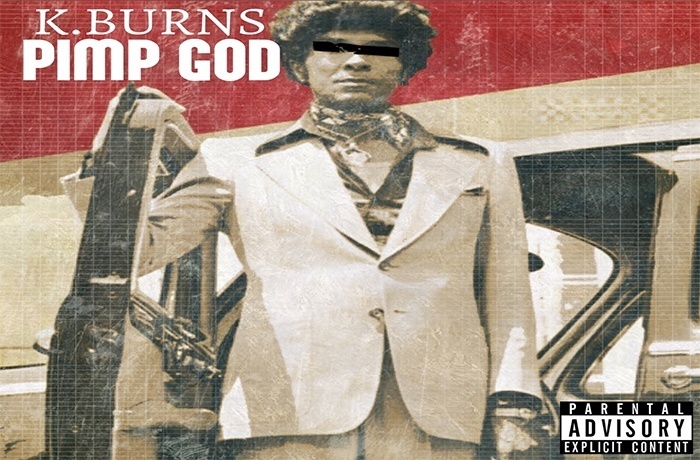 K.Burns drops off his new 'Pimp God' EP.
We last heard from K.Burns late last year when he released his 'Mafioso Status' single. He has not taken any time off as he has been hard at work. He returns today with a new EP.
This 'Pimp God" EP is an eight tracks of pure pimpin'. The Brooklyn artist is on some real pimpin' on the EP. The music will make you think of the 70's when pimpin' was going strong in inner city America. Take this ride with K.Burns and let us know what you think.