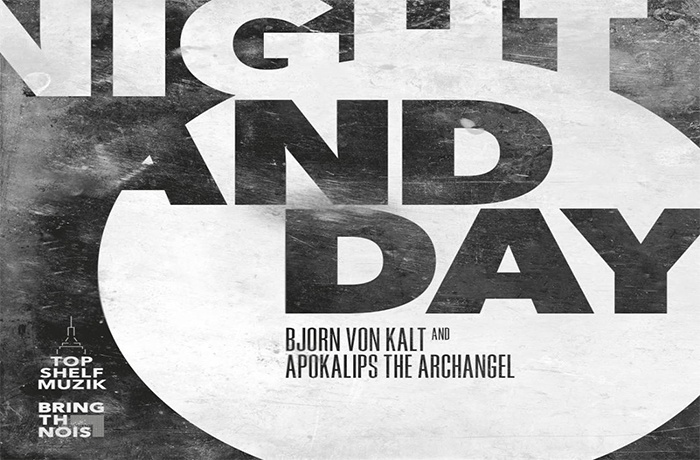 Apokalips The Archangel and Bjorn Von Kalt release the new EP 'Night and Day'.
Apokalips The Archangel connects with Germany producer Bjorn Von Kalt for this new EP titled 'Night And Day'. The EP consists of 6 tracks and includes features from LEX, Legit Easy and Sadat X.
Apokalips is a supporter of SpitFireHipHop Apparel and you can find him wearing it in his upcoming videos. Until then, press play on the new EP below.