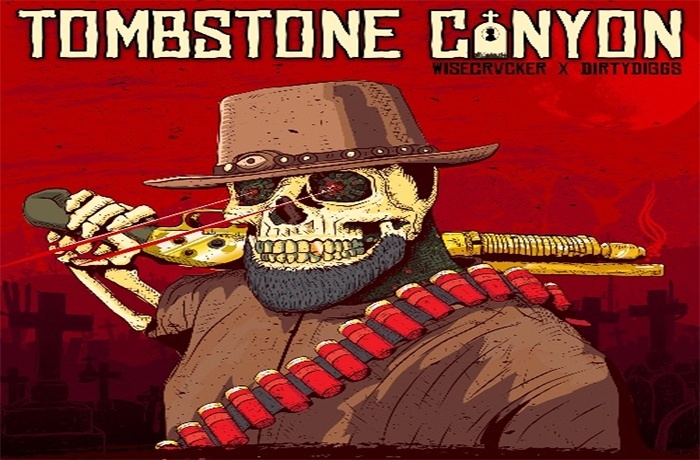 WISECRVCKER and DirtyDiggs connect for this new EP titled 'Tombstone Canyon'.
It's been less than 2 months since the release of The Nth Degree and WISECRVCKER is already back with more flavor for us. This time WISECRVCKER joins forces with DirtyDiggs (Producer for icons such as Planet Asia, Defari & Agallah) to bring us a small taste of his life on the US/Mexico border with 'Tombstone Canyon'. The 4 track EP is named after the street WISECRVCKER grew up on in his hometown. You'll see the Arizona-based MC is representing heavy for his home state with striking cover art designed by Tokebi the Skull Artist.
A deeper dive into the music reveals an aggressive lyrical assault with an Old West undertone. The project is laced with a dynamic cast of feature artists including Ruste Juxx, Ren Thomas and Myka 9 of Freestyle Fellowship.