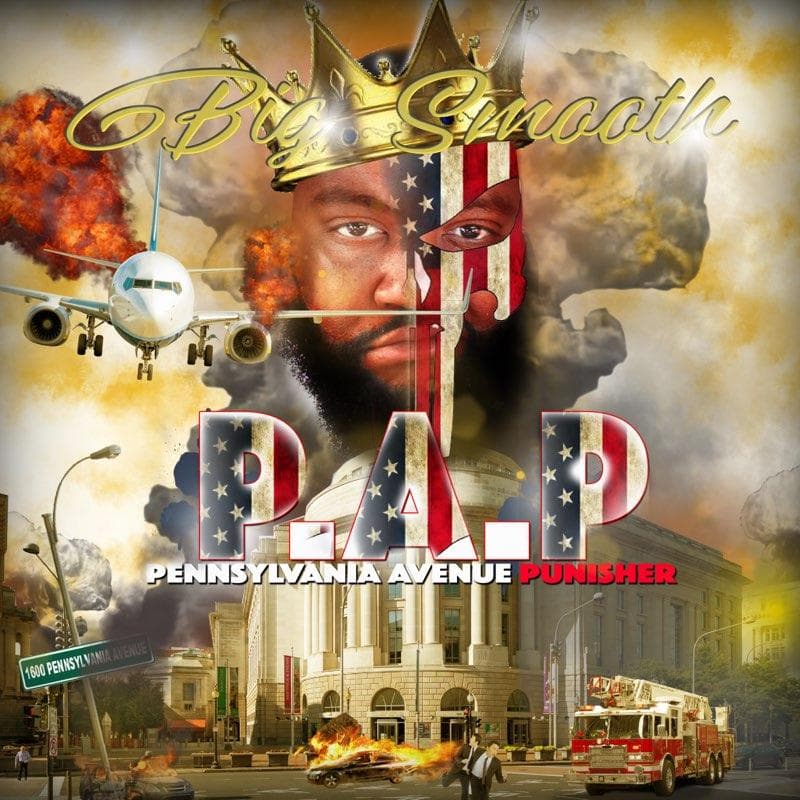 D/R Period, Rockboy Records, and Sony Music Entertainment/The Orchard present 'P.A.P (Pennsylvania Avenue Punisher)' by Big Smooth.
The 3-track project features Kyng Leek, JerseyBoy, and Berry Goodz with production by Jonny P, Blaque Beethovan, and executively produced by D/R Period.
Big Smooth shows off his versatility as an emcee and artist over gritty tones, chilling vibes, and knocking blends of bass and drums. As the general, he pays homage to his squad Rockboy G'z and embodies the codes of loyalty in "Rockboy 4 Lie." He switches up the tempo in "On Me" while defining the correlation between money and women. "Aktion" is a hard track that everyone needs to listen to and take heed to. Stream 'P.A.P' (Pennsylvania Avenue Punisher)" and connect with Big Smooth @bigsmooth_thegenral on Instagram.
P.A.P (Pennsylvania Avenue Punisher) on Apple Music