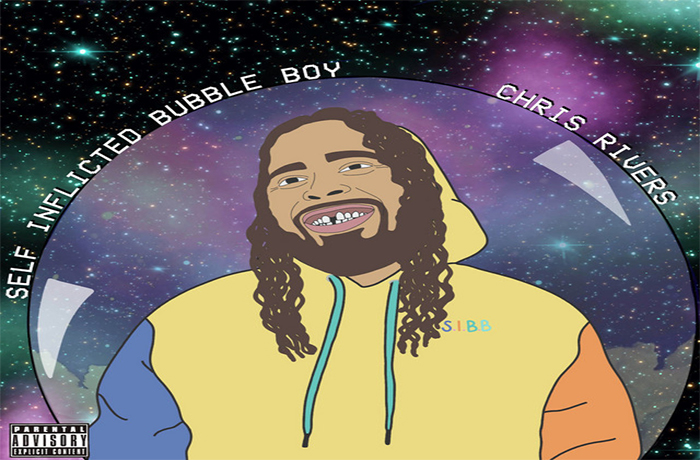 Chris Rivers releases his new 'Self Inflicted Bubble Boy' EP.
The latest project by Chris Rivers , "Self Inflicted Bubble Boy" is an introspective trip into Chris's psyche with melodies, vibes and lyricism being the vehicle that he guides his fans with. The title was inspired by the state of the world, literal isolation, and his need to isolate himself when he feels he needs to recover.
Hence the "Bubble Boy" and the "Self Inflicted" part is him realizing that these perpetual feelings of negativity and loneliness is sometimes, if not all the time, the result of your own actions. The title record is heavy on mental health and his relationship with the people in his life and his struggles with it. Dark ones is about the world today and trying to find relatability in other damages souls as we navigate this life terrain. Guards is about keeping up your walls in light of the government and the people around you, having no one to trust. Hi bye is a lofi vibe record where Chris feels like maybe he should reach out more and wonders why he doesn't.
WHD is a record where he wants to escape with the love of his life. OMW is a classic hip hop record where he takes us on a trip where he's been and where he's going. YAK is the most upbeat and hype record where Chris flexes his lyrics and versatility. And DIA Is the perfect wrap up in feeling alone but tying it all in lyrically and melodically with dope perspectives on life and love and so much more. Over all, this solo project inspired by isolation really makes people feel like they're NOT alone. And is the most relatable we've heard Chris to date. We are Looking forward to more like this from him.