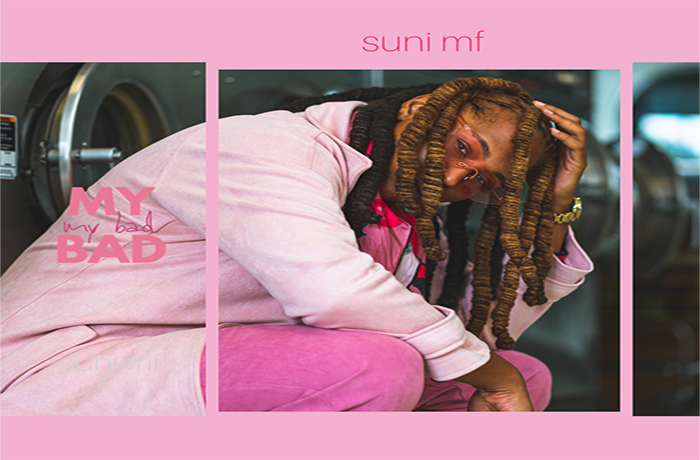 Suni Mf debuts on SpitFireHipHop with her "My Bad" EP.
Songwriter for KEKE Palmer's hit single "STICKY" releases project "My Bad" on all streaming services after not releasing a project since 2015. Suni MF offers my bad as an apology for not dropping music for so long in a comedic way. With this project Suni is definitely showing her personality with the promo she has put out thus far.
Suni has been dropping promotional ADs building up the hype for my bad. The ADs have an "I Love Lucy" theme explaining how "adulting" got in the way of the music being put out.
After achieving her first placement with KeKe Palmer's Sticky record, Suni decided to release some records she's been sitting on for herself for quite a while hence the "my bad" themed project as well as move to LA. My bad features HUNDO, Kelechi Clay James & FEARLESSYOUNGIN with production from female super producer Tasha Catour.