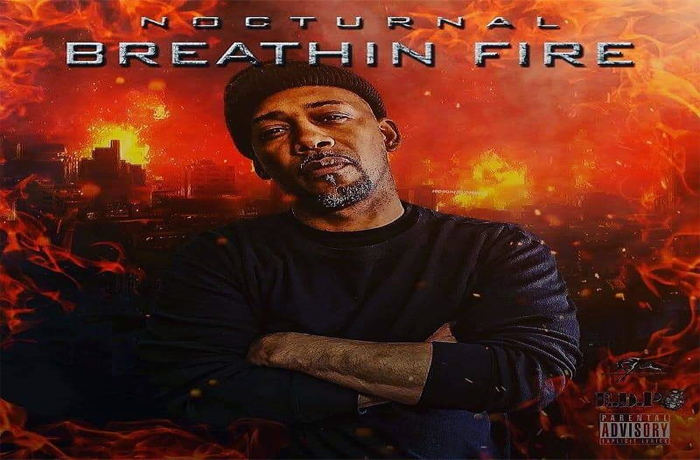 Nocturnal makes his SpitFireHipHop debut with his "Breathing Fire" EP.
Yasin Muhammadi aka (The Original) Nocturnal EDP Records – hales from New Jersey, and is an original member of the legendary group "The Hit Squad" which spawned from the legendary iconic Hip-Hop group "EPMD" which stood for (Erick and Parish Making Dollars). It consists of "Erick Sermon and Parish Pmd Smith" the "Mic Doc." They had various members which included "Das Efx", K Solo, Redman, Hurricane G, Keith Murray, DJ Scratch, The Knuckleheads, Top Quality, and Jerry West.
Today Nocturnal is working on something special for the culture, an album titled "Breathing Fire," which is being built at a rapid pace in order to bring it to the people with haste, but also isn't being rushed. A pro like "Noc," can produce bars on a conveyor belt.