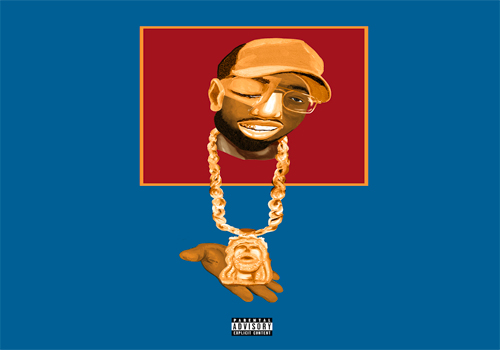 TwonDon is back with his new "God Complex" EP.
Jersey bred artist Twondon has teamed up with producer Plan B '85 to create this 10-minute masterpiece titled 'God Complex.' In a span of 3 records, Twondon managed to cover all ground with content ranging from current events the world is in today, showing vulnerability, and of course his lyrical ability. There's something on 'God Complex' catered to each individual.
In "Fuck What They Tryna Say," featuring Josh.GLPA, Twon talks about the hardships the black community has been facing throughout the recent years & months. Without the record being too conscious, it's laced with a melodic ear grabbing chorus from Josh.GLPA.
"199$" follows up with a more mellow & chill vibe. Here, Twon gets a chance to boast about his recent success as an independent artist & the importance of patting yourself on the back when reaching these goals.
Lastly, we have "Trips Up North," which seems to be everyone's favorite thus far. "Trips Up North" is a record where Twon shows a lot of vulnerability in admitting his desires and sins. He rebuttals in the chorus that hopefully his actions doesn't lead to loneliness & resentment.