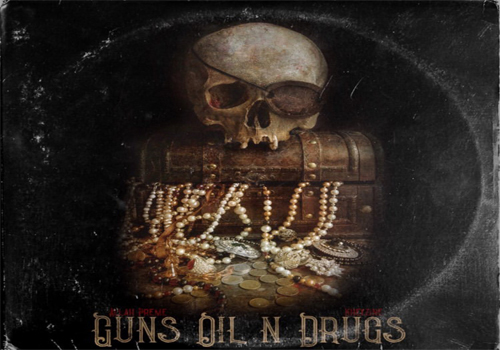 Allah Preme and Kheyzine join forces for this "Guns, Oil N Drugs" EP.
New York artist, Allah Preme and French producer, Kheyzine connect for this new EP. The EP, "Guns, Oil N Drugs" is only three tracks but is strong. This is the first time for Allah Preme on SpitFireHipHop and we are happy to have learned about him today.
Allah Preme is not your run of the mill Hip-Hop artist from what we have heard from him on this EP. His bars are just a little different than most and his voice is strong and draws you in to listen more intently. The "Guns" track is one of the hardest tracks out right now.