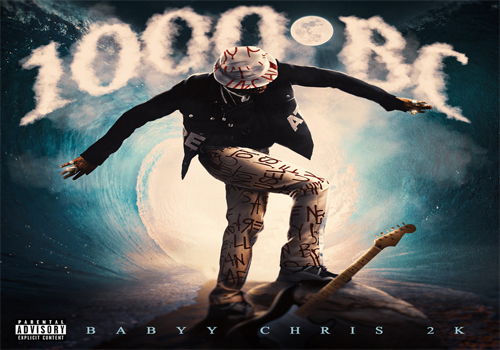 Babyy Chris 2K is back with his new EP titled "1000 BC."
Today Babyy Chris 2K returns his EP, "1000 BC" (Babyy Chris), which spans 8 tracks in length. Utilizing this body of work to showcase his cadences, songwriting, and delivery, Chris didn't want to flood this project with features even though he's associated with a lot of the Atlanta hip-hop community. With having Kevin Gates on "No Harm" being on Chris' bucket list, the Atlanta rapper did make an exception with having this one major feature on the project; and it paid off by accumulating over 5 million streams since its release.
When speaking on "1000 B.C.," Babyy Chris 2K shares, "This is a proud moment for me that I finally get to share with the world. Being that its my major label debut, I feel that it's a spectacular body of work that will remain memorable for years to come. And just know we aren't slowing down, as a matter of fact we're just getting started!"
If you are in the Atlanta area, Babyy Chris 2K will be having release parties at clubs all over the city!  So follow him on Instagram at @BabyyChris2K if you'd like to see him perform live.  Also, he'll be performing at the Parking Lot Concert Series this weekend with Gucci Mane, along with some of his label mates at Reckless Republic.