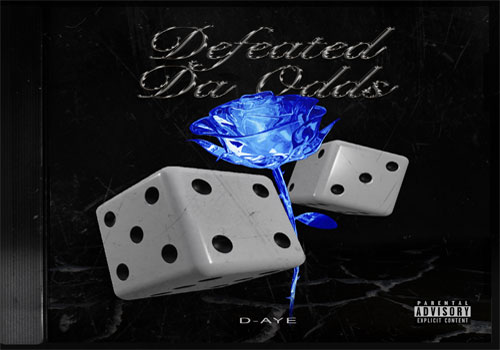 D-Aye is back with his debut EP, "Defeated Da Odds."
Montgomery, AL rapper D-Aye has defeated the odds, literally. From past incarcerations throughout his adolescence in Montgomery, the rapper now has his eyes set on the future. Releasing his major label debut, "Defeated Da Odds" on Reckless Republic/Island Records, D-Aye is on the right path to be considered an artist to watch out for going into 2021.
D-Aye made an immediate impact upon the release of "Hunnids," which was produced by Zaytoven. Support for that single was received by outlets like Power 106, Dash Radio, Traps N Trunks and various other outlets. During his interview with DJ Carisma for "Checc'd In" on Power 106's morning show, Zaytoven shared that he loved working with D-Aye because "an artist like D-Aye knows how to rap over a Zay beat."
The impact single for this EP, "Bullets Flying," is produced by KashWantDa$wang and Cassius Jay (credits: Cardi B, Migos, Young Thug), and showcases D-Aye's melodic cadence that got him recognized by Reckless Republic/Island Records. D-Aye switches up between rapping and singing with ease, and his versatility is clearly evident. Fearlessness is one word that accurately describes "Bullets Flying" which is what D-Aye is.
When speaking about the project, D-Aye says, "Being from Montgomery makes me feel great about the project because you don't usually see an artist coming outta Montgomery signing to a major. The city is fully behind me because they saw the groundwork that was put in over the years, and they know the story is authentic."
Spanning six tracks in length, this was the perfect introduction for D-Aye to a now wider audience. Stay tuned for some visuals to release as we close out the fourth quarter of an interesting 2020.