Jamaica native and Arkhouse Music Group head Nomad Carlos presents "Game 6", his new single produced by and featuring Arkhouse artist Sosa. Born in Miami and raised in Kingston from the age of 5, Carlos has dropped several albums and performed relentlessly in Jamaica, proudly flying the flag for hip-hop in a country dominated by dancehall and reggae, throwing a series of hip-hop showcases known as 'Pay Attention' throughout the city. Carlos' previous albums include Distants and Me Against The Grain (listen on Bandcamp). "Me and Sos were just going through beats as usual," says Carlos about the new single. "I started writing to one, and next thing you know those verses I wrote ended up sounding better on this soul sample Sos cut up. I asked him to make an appearance as well just to close it off. We called it "Game 6″ because of the basketball references and the way we're rhyming on it with that sense of urgency, like we came to close the series right now." Carlos currently resides in New York City.
SFHH: How does it feel to live in NYC after so long in Jamaica? What are the pros and cons?
NC: It's different. NYC is more fast paced than Jamaica's slow pace. But NYC has more to offer me at this point of my life. I'm relatively young and I have opportunities. So that's what brought me to NYC to explore them. Better opportunities to make money and it also gave me the chance to build with my team and form our label ArkHouse Music. Right now Jamaica is just for vacays to see my fam and friends every year. It feels good to go there and actually relax now.
[jwplayer player="1″ mediaid="67946″]
SFHH:
What do you think the old school can learn from the new school and vice versa?
NC: Well times have changed for sure. Naturally in this age I think the old school can definitely learn how the new generation is using social media to get their music out there. I don't think anyone has to change their music either. You do what you do and there's always people out there who want that shit. You just gotta be visible and know how to target that audience the same way these new cats are targeting theirs. As for new school I just think it's always good to know some history behind the art. Just like in any career you choose you will always know some background to it. Like how it used to be done back then to how it evolved today. It's good to know where the music is coming from in terms of sound and the industry it was in back then. You can take what you like from the old school and apply it in your own way. Without the old school there would be no new school.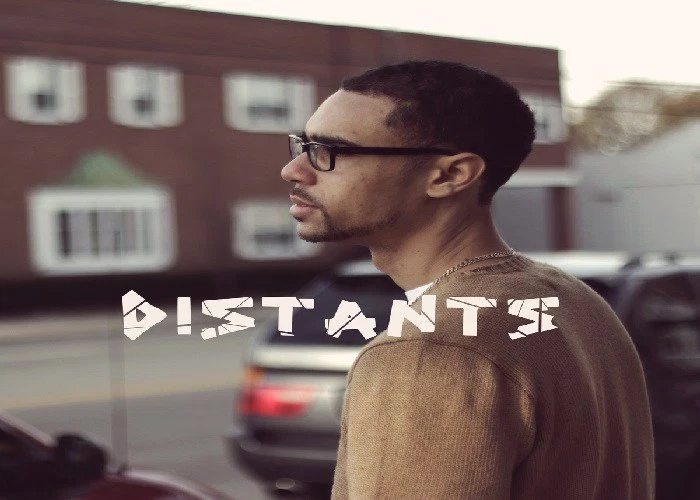 SFHH: Describe the typical Nomad Carlos fan.
NC: Typical Nomad Carlos fan I guess is someone who's like me haha. Just a cool laid back individual who's just going through life and probably passionate about something. They probably play video games, drink henny, love music and even smoke to my shit cuz of that laid back sound. Even though I'm not a smoker I've heard people complement my music by saying they was smoking to it haha.
SFHH: What else can we expect from Arkhouse? What's the philosophy?
NC: Well between me and Sosa, we plan to be dropping some new projects and songs this year. Sosa himself is rapping as well and he'll be dropping some stuff soon. I got some singles on deck that I'll be putting out in the next few months. The ArkHouse philosophy is to pledge allegiance to the hotness. Which is about making the best music we can make and not settling for mediocrity. If it's dope then we fuck wid it.
SFHH: What track of yours do you think you should go down in history for and why?
NC: To be honest I'm not sure if I made that track as yet. I have it in me though. I feel it's in the next batch of stuff I'm working on. So we'll see.