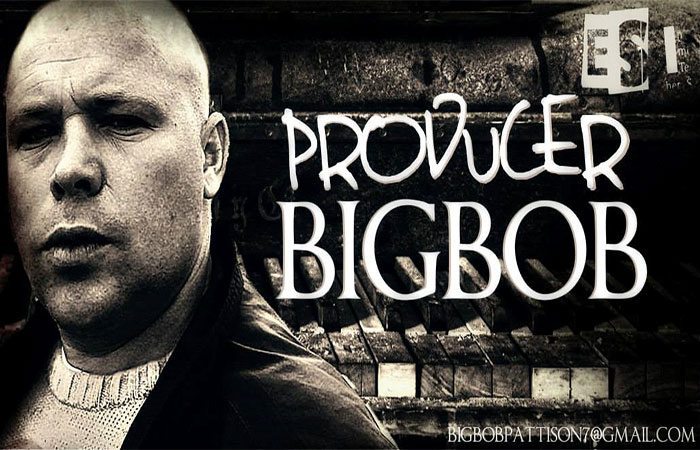 Bigbob has an extensive catalog with a golden era feel.
Instead of following the usual trends or trying to fit his style of production to match what is considered "the industry sound" Bigbob has decided to keep his sound true to roots and origins of what made this music great and world renowned in the first place, Bob is a new age producer with a "Golden Era of Rap" sound, dubbed the "King of Posse Cuts" by his rap constitutes, he has used his own production, money, influence and hard work to bring together the best rappers, reggae artists, rock singers and more to help aid in the fight to keep real hip hop alive.
Bob has released over 10 projects (albums/compilations) that he produced entirely, has had his single releases/videos featured on many major hip hop websites like hiphopdx.com,  allhiphop.com, brealtv., thisis50.com and egotripland.com videos. His production has been featured on iconic TV programs like the tri state area's Video Music Box with host Ralph McDaniels and he has has several songs he's produced played on major commercial radio stations like Hot 97, Power 105.1 and Sirius XM's Backspin & Hip Hop Nation, he has produced for legendary artist like Jay-z mentor Jazo, legendary group Brand Nubian, former Eminem rap partner Pacewon, rap legends KRS 1 and Grand Surgeon, reggae icon Cutty Ranks, Brooklyn independent rap forerunners like Ruste juxx and St. Laz and many more,
Bob is dedicated to the music, not the fame, not the money, just to making dope music, giving the true hip hop fans hope and reassuring them that real hip hop is still alive. The rap industry need twenty Bigbobs but for now we have one and he's a force to be reckoned with.
[jwplayer player="1″ mediaid="103017″]