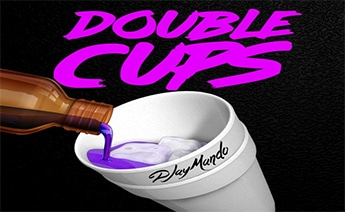 DJay Mando makes his debut on SpitFireHipHop with two new singles.
DJay Mando has made a name for himself as the most sought after DJ in the Midwest. Specializing in hip-hop, electronic and latin music, Mando has turned up crowds from Wisconsin to Peru. He holds residencies at the most popular clubs in Madison, La Crosse, and Milwaukee and regularly tours throughout the Midwest. He has supported artists like Waka Flocka Flame, Sammy Adams, IshDARR, Freddie Gibbs, Felly, Rich The Kid, Lil Uzi Vert & more. From parties and concerts to radio and mixtape hosting, DJay Mando prides himself on being one of the most energetic and versatile DJs the Midwest has to offer.
Listen to 'Double Cups' and 'Tai Chi' below.