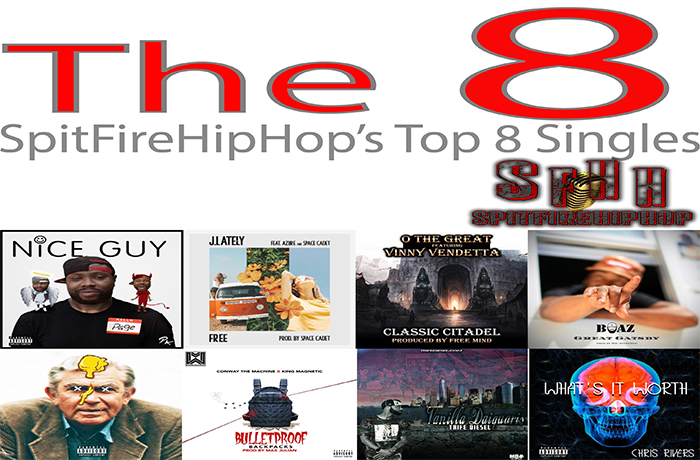 With our Top 8 Singles list, we present the top 8 singles based on our staff picks.
This week our staff has chosen another 8 from July 15 – July 21 . This week's list is led by singles from Page Kennedy, J.Lately and O The Great.
Page Kennedy – Nice Guy (prod. by Mic West)
Page Kennedy is one incredible rapper although most know him as a comedian. Kennedy is set to release his upcoming album 'Same Page Different Story' soon. To keep your attention he releases preview of what we can look for on the album.
J.Lately ft. Azure & Space Cadet – Free (prod. by Space Cadet)
J.Lately is fresh off a 51 show tour throughout the U.S. and Canada with fellow Bay Area emcee Locksmith, and he's back with a track for a summer full of love.
O The Great ft. Vinny Vendetta – Classic Citadel (prod. by Free Mind)
"Classic Citadel" is the new single from O The Great featuring Vinny Vindetta. The two artists provide us with a real classic as the title suggests on the Free Mind produced single.
If you missed the previous week's list, check out the Top 8 Singles here.