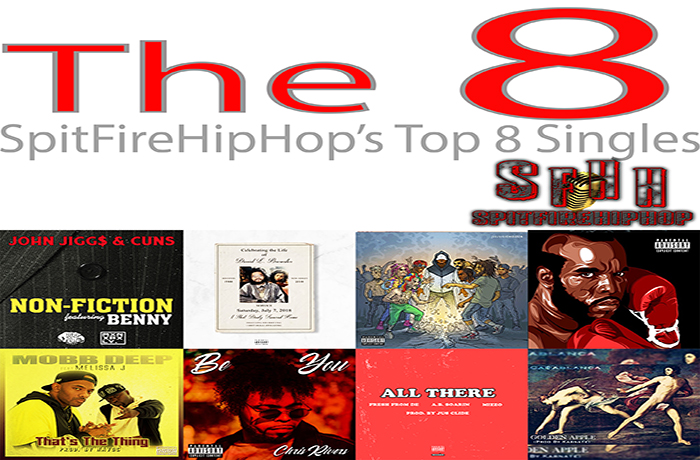 With our Top 8 Singles list, we present the top 8 singles based on our staff picks.
This week our staff has chosen another 8 from July 8 – July 14 . This week's list is led by singles from John Jigg$ & Cuns, 1 Shot Dealz and Julius.
John Jigg$ & Cuns ft. Benny The Butcher – Non-Fiction
Lyrical powerhouse John Jigg$ is back at it delivering more summer heat for listeners and fans. For this exclusive he's joined forces with infamously known, Benny The Butcher. The chemistry between these two monstrosities will cause an epic adrenaline chaser for any Hip Hop head!
1 Shot Dealz – R.I.P David L Brewster
As the Summertime mercury rises it makes some heat up as well. A few days ago Dave East who released a diss track aimed at Bronx artist Tray Pizzy. While going at Tray Pizzy, Dave East mentioned 1 Shot Dealz in one of his verses. In the verse he says "and tell your little homie 1 Shot Dealz to get off my d*ck."
Julius – Chozen
Formerly known as J Wilkerson, buzzing Louisville, Kentucky rapper Juliusre-emerges today (7/9/2018) with his boldly defiant new single "Chozen." Produced by Dizzy Wolfe, the song is a deeply personal record that showcases Julius's knack for storytelling.
If you missed the previous week's list, check out the Top 8 Singles here.