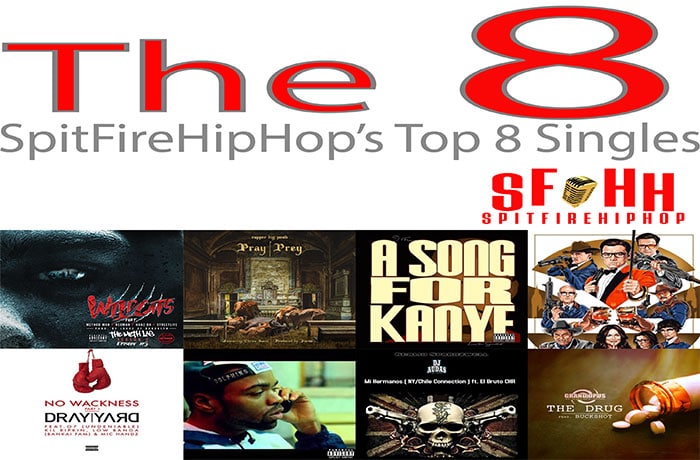 This week our staff has chosen another 8 from October 28 – November 3. This week's list is led by singles from  Method Man, Rapper Big Pooh and J French.
Method Man ft. Redman, Streetlife & Handz On – Wild Cats
Following on from lead single 'Grand Prix,' debuted back in August, Method Man has unveiled another cut from his new Meth Lab project The Meth Lab II: The Lithium in the form of 'Wild Cats.'
Rapper Big Pooh ft. Cocoa Sarai – Pray | Prey (prod. by Focus)
On the heels of his public reunion with Little Brother, and just a few days after taking to social media to announce his forthcoming album RPM, the legendary Rapper Big Pooh relinquishes the project's first single.
J French – A Song For Kanye
From his infamous comments on slavery, to his recent visit to the White House, Kanye West has undoubtedly made himself both pop culture's hottest topic and hip-hop's worst enemy.
If you missed the previous week's list, check out the Top 8 Singles here.