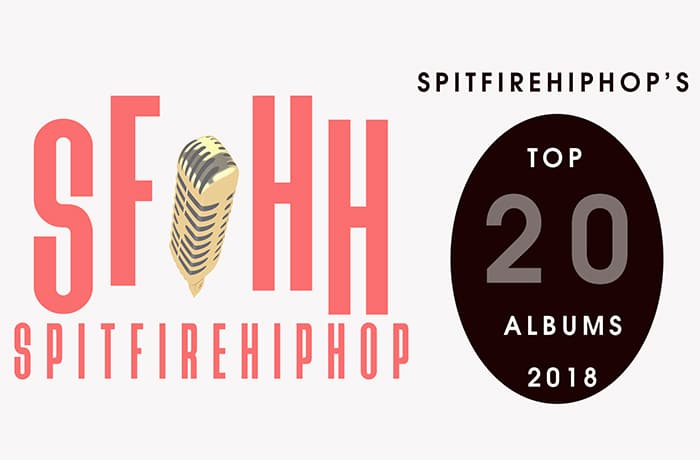 The year 2018 saw everybody release an album. We had Hip Hop dignitaries such as Nas,Lil Wayne and Kanye return with highly anticipated releases, while emerging talents such as Young Deuces, Hubbs and Alpha Leo carved new lanes for themselves with invulnerable projects.
Take this walk with me as I list the top 20 albums on SpitFireHipHop.com.
20. Zoom & Rectape – Delivery
Zoom and Rectape, the French producers are proud to present their debut album "Delivery." Between boom-bap and modern sounds, this opus is a showcase of what has made hip-hop great over the last 20 years.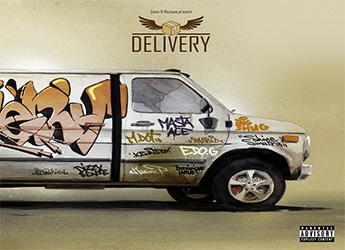 19. Buck-N-Nice – EMAG
Rapper SawBuck and beat-maker DJ So Nice are Buck-N-Nice — a Canadian up and coming hip hop duo, and Ottawa natives, that do not fit the profile of most artists in the genre. Unlike others, their musical concerns are beyond creating the next club hit, flashing money, or keeping up with the latest trends.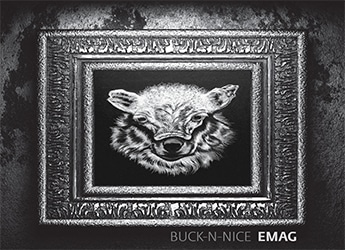 18. Gripz – God Of Bars
Gripz drops his new album 'God Of Bars'. The album includes 23 tracks and only a few features. Grips has been vocal against 'mumble rap' and has two tracks on this album to address this.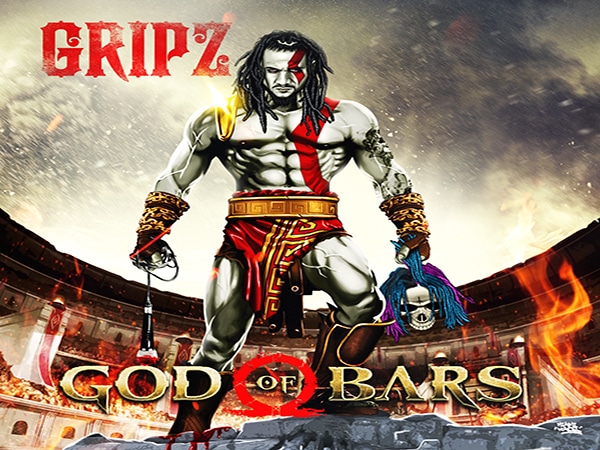 17. Trizz – The Attic
GInland Empire/Los Angeles rapper Trizz, releases "The Attic". The new album is available on all digital retailers and streaming platforms via Below System Records. At the end of 2017, Trizz released his "Ashes N Dust" album and "The Attic" is an essential to what has already been told on "Ashes N Dust".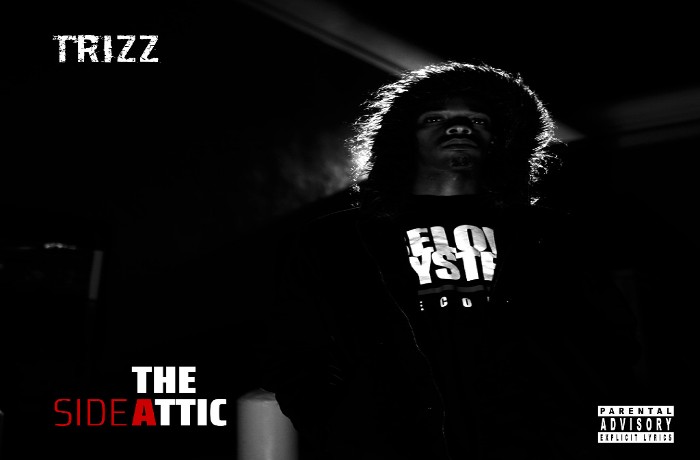 16. Chuuwee & iMAGiNARY OTHER – The Tip Of A Tab (PO+)
iMAGiNARY FRiENDS is an experimental Hip Hop collaboration between buzzing Sacramento artists and long time collaborators Chuuwee and iMAGiNARY OTHER.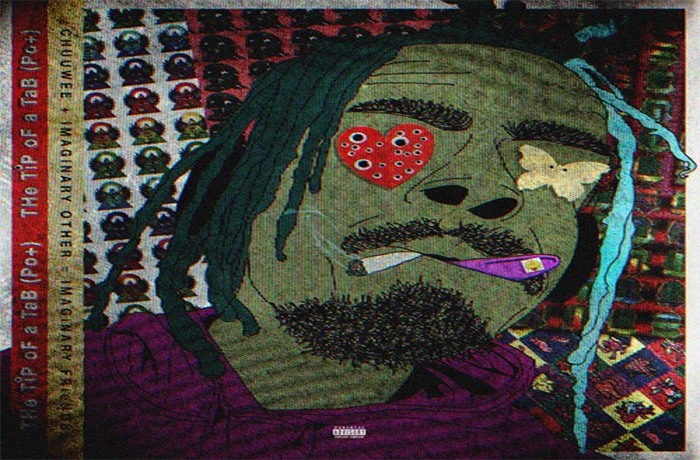 15. Swift – Worth The Wait
Since leaving Def Jam and Epic Records with his 2016 hit single "Pull Up," Swift (aka Young Swift) has accomplished a lot as an independent artist. With notable collaborations with artists like Quavo, Yung Joc, Young Jeezy & Jim Jones, August Alsina and many more, the Atlanta transplant by way of Durham, North Carolina hasn't slowed his momentum.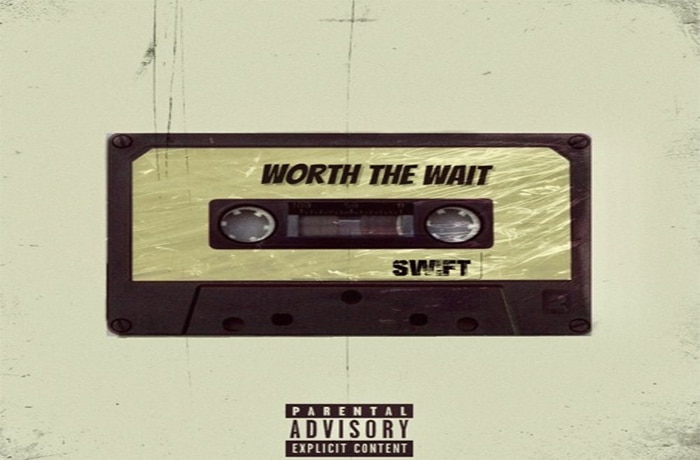 14. Mark Steele – It's Been A Minute
North Carolina emcee Mark Steele has experienced just about all of life's ebbs and flows along the road to success in the rap game. A few years removed from the momentum of his Sports Center theme song "Greatness," the rapper has managed to not only stay afloat, but also make some big strides.

13. The Left – Gas Mask
In late 2009, Apollo Brown, Journalist 103, and DJ Soko were shopping a record called "Gas Mask" under the group name The Left. A collective called Bloggerhouse (Eric Coons, Dart Adams, and Trav) were helping Apollo reach out to people who might be interested in putting the record out.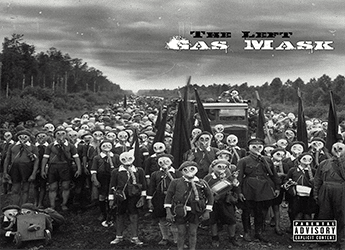 12. POP Buchanan – Ancestral Drums (LP)
Brooklyn artist POP Buchanan, resurfaces with a new 14 track compilation entitled "Ancestral Drums." POP takes us back to his roots with classic Boom Bap, soulful production, and an exciting theme surrounding Ancestry, Love, God, and Legacy. POP addresses his 5 ½ years of sobriety, and becoming Vegan.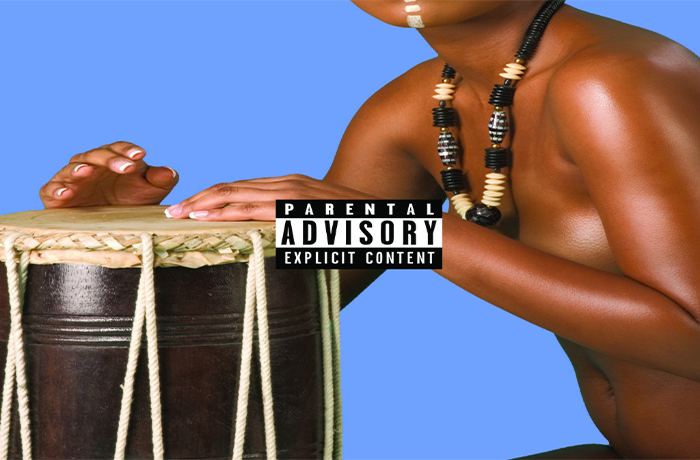 11. Alpha Leo – The Greatest
Who is Alpha Leo? This may be the question many are asking. The self proclaimed "greatest" emcee is the first Hip Hop artist to run for President (2016) of The United States. The Bay Area artist is not just an artist that you will find boasting or better yet, exaggerating his true life. He is much more than that. He is thoughtful man and that can be heard when you listen to his music.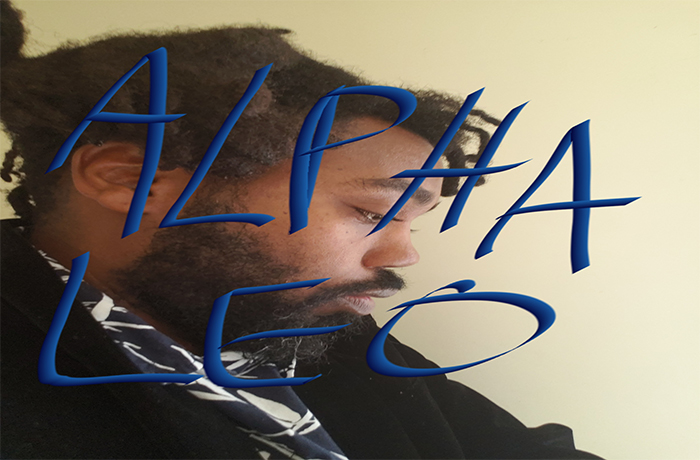 10. Phat Kat – Carte Blanche (Deluxe Edition)
Phat Kat's phenomenal sophomore solo LP, "Carte Blanche", first released in '07 via Look Records, is the sound of Detroit. It's gritty, soulful, and raw, three key ingredients in bringing the blue-collar city's vibe to life in music form. It's also a modern classic that is getting the deluxe edition re-release it deserves, Below System Records is adding two rare bonus tracks produced by late Detroit legend, J Dilla.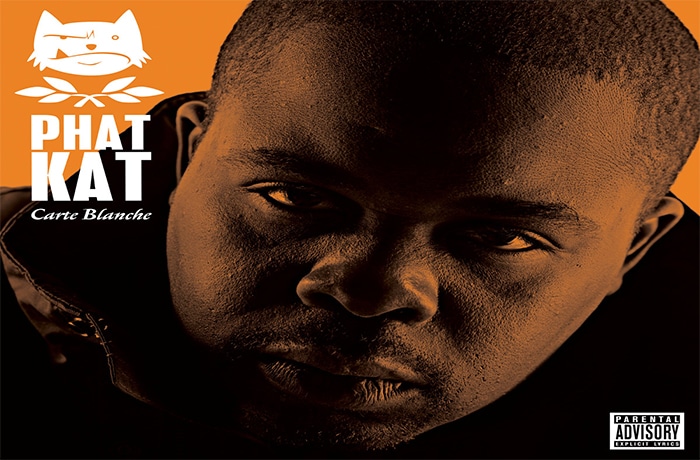 9. Precyce Politix & D.R.U.G.S Beats – Drug​-​Politix
Return of the Boom-Bap? Most likely not, but its a rare treat for any true fans when an album of this level and quality emerges from the void. Brooklyn, NY lyricist Precyce Politix joins forces with Grammy Nominated producer D.R.U.G.S Beats for "DRUG-POLITIX."

8. Young Deuces – My Unapologetic Black Thoughts
Young Deuces, better known as the other half of SNYD (Streetz-n-Young Deuces), steps out on his first solo effort, 'My Unapologetic Black Thoughts' an album inspired and driven by the current climate of the world. Infused with a mixture of conceptual songs and spoken word, the Midwest artist brings you inside the black mind with no filter, no remorse, and no barriers.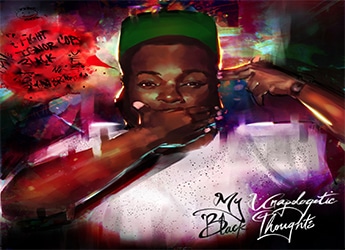 7. Slum Village – The Lost Scrolls
It's Slum Village's 20th Anniversary of their 1998 completion date of the phenomenal classic recording "Fantastic Vol. 2" which featured Busta Rhymes, Pete Rock, D'Angelo, Kurupt, Q-Tip and DJ Jazzy Jeff. In honor of this, SV is opening its' vaults to reveal additional relics and lost tracks from the original trio T3, "Baatin", and Jay Dee.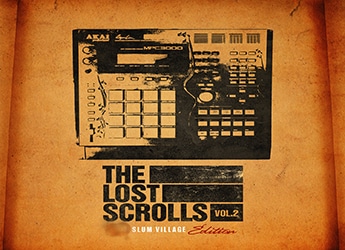 6. Jean Grae & Quelle Chris – Everything's Fine
When you hear the phrase, "everything's fine," we immediately understand it as emotional shorthand. In daily life, we depend on those perfunctory clichés (hope all is well, good to hear from you, etc.) to spare ourselves from the psychological unpacking that the truth requires. For that, there's art. For that, there's Everything's Fine from Jean Grae and Quelle Chris, a jagged, acerbic odyssey that brilliantly riffs on this dystopian zeitgeist.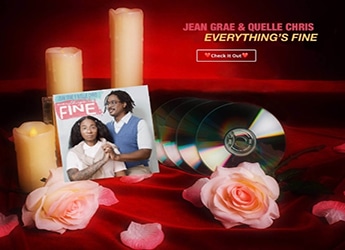 5. Sadat X & El Da Sensei – XL
Sadat X and El Da Sensei, two golden era legends together on one album and they are bringing back classic New York rap in all it's facets. Known from the legendary crews Brand Nubian and Artifacts, the two MC's are relying on the proven jazzy sounds with banging drums formula, spitting punchlines and trading bars with R.A. The Rugged Man, AG, Nutso and Sa-Roc.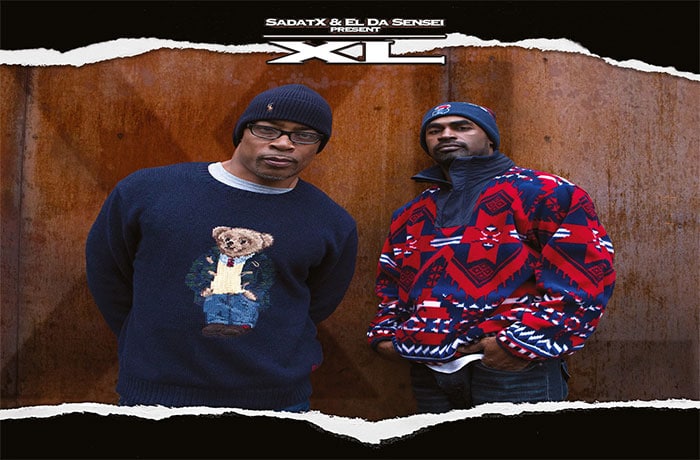 4. Shabaam Sahdeeq – Timeless: Of The Collection
Well 2018 has begun only a few hours ago and Shabaam Sahdeeq has already released an album. Shabaam is a lyricist by all accounts and he continues that with this new album. 'Timeless: Of The Collection' finds Sahdeeq combining forces with the likes of Planet Asia, Ras Kass, Masta Ace and El da Sensei.

3. Hubbs – William Pen
Pittsburgh artist Hubbs returns with his 9th project and full length LP, William Pen. Features from former Mac Miller duo member Beedie, and former REMember Music artist, Franchise of The Come Up. Production from Grammy nominated M16, along with former REMember Music artist Primavera Vills.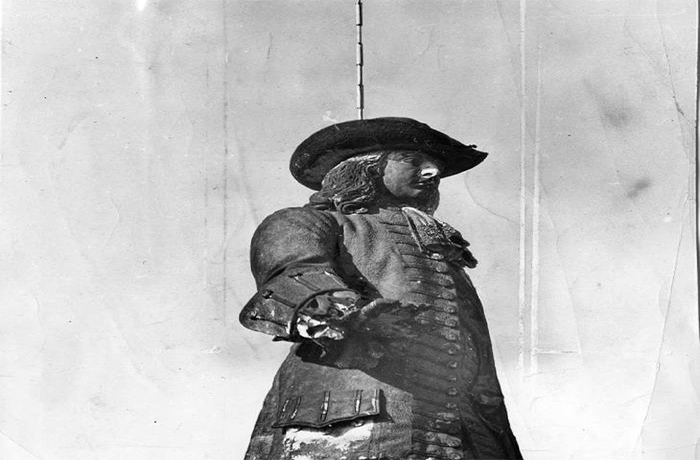 2. Rapper Big Pooh & Focus – RPM
After recently reuniting on stage with Little Brother group mates Phonteand 9th Wonder for the first time in a decade, the legendary Rapper Big Pooh teams with Grammy Award-winning producer Focus for a collaborative album RPM (Rapper Pooh Music).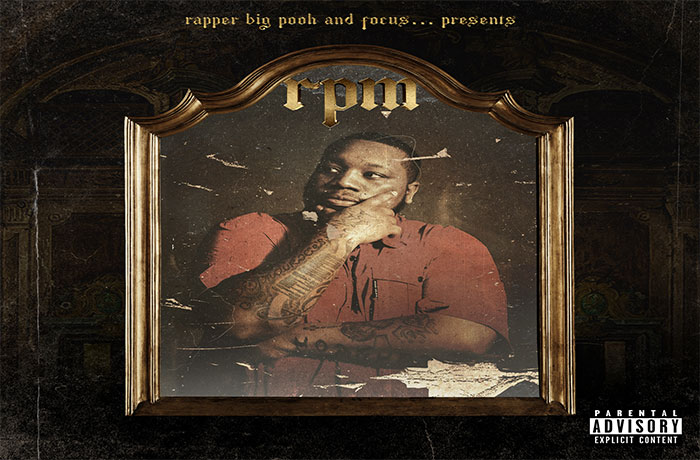 1. Apollo Brown & Joell Ortiz – Mona Lisa
Detroit producer Apollo Brown has made a name for himself as one of Hip-Hop's most legendary new producers while maintaining a golden era sound. His production credits are a who's who of Hip-hop greats from Danny Brown to Ghostface Killah, Ras Kass to Westside Gunn.
Brooklyn's Joell Ortiz started on none other than Dr. Dre's Aftermath label and built a huge buzz in the industry. He's worked with legends like Just Blaze among others. He then signed to Shady Records as ¼ of the supergroup Slaughterhouse.