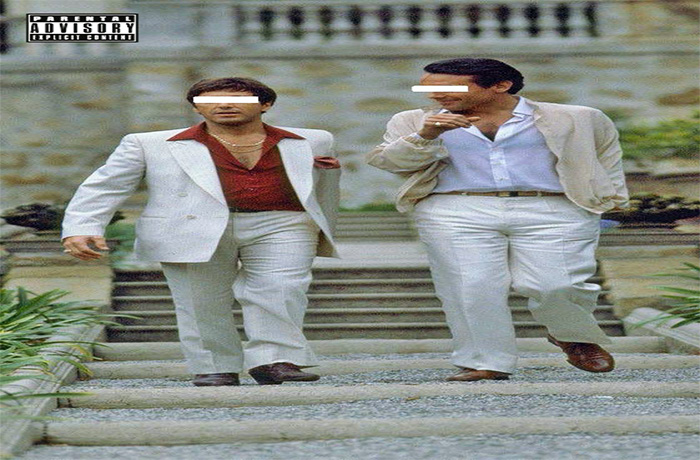 Griselda's own Benny The Butcher released his Tana Talk 3 project in the winter of 2018, the album was produced entirely by Griselda mainstay Daringer and Alchemist and included appearances from his Griselda/Shady Records label-mates Westside Gunn and Conway and Royce 5'9" and Meyhem Lauren.
TT3 peaked at #4 on Apple's Hip-Hop chart upon its release and was a mainstay on the charts for months after. Commercial success aside, the album also resulted in tremendous critical acclaim, as it was included in "Best of 2018" lists from Pitchfork, Complex & HipHopWired which crowned Tana Talk 3 as its favorite album of 2018 and a nod from Complex as one of its 20 Rappers to watch for 2019.
For further proof Benny's star is on the rise, he was one of a select few artists to be invited by J. Cole to participate in the recording sessions for Dreamville's forthcoming Revenge Of The Dreamers III compilation and he recently made "Headlines" alongside his Griselda brethren Westside Gunn and Conway guesting on DJ Premier's new single.
Benny is also spearheading his own fledgling Black Soprano Family roster, an up and coming collective of new talent for which he recently signed RJ Payne.
With anticipation at a fever pitch, Benny announces his new project, Plugs I Met, which will be released on 6-21-19. The project features collaborations with Pusha T, Jadakiss, Conway, RJ Payne, Alchemist and Daringer. Benny also released the projects first single, "18 Wheeler," which features Pusha T. Now under the management of Roc Nation, Plugs I Met is further proof that the future is now for Benny The Butcher.
"The anticipation for this project is crazy. I came out with Tana Talk 3 and it's a classic and everybody wants to see what I am going to do next. People are on my dick, you can bet that. It's like they are pitting me against myself" Benny exclaimed to Complex. "People are waiting to see if I will fail, or if I will succeed. Trust me, I delivered with Plugs I Met; I took my time with it. It's fucking crazy!"
Benny's collaboration, "18 Wheeler," with Pusha T is equally anticipated, a coke rap extravaganza that promises to become the theme music you hear being blasted up and down I-95.
"18 Wheeler," the streets have been waiting on this record!  Long overdue!" Benny stated.   "I'm talking my talk, Push talking his talk.  I couldn't do this project without reaching out to Pusha."