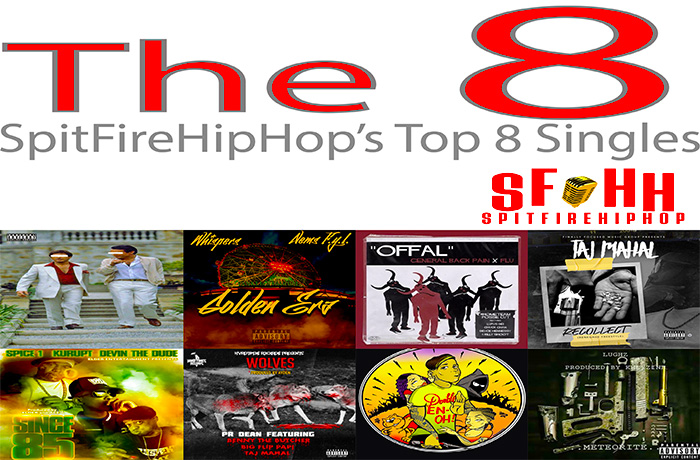 Our staff has selected the Top 8 singles for the week of June 9 – June 15. This week's list is led Benny The Butcher, Whispers & GeneralBackPain & Flu
Benny The Butcher ft. Pusha T – 18 Wheeler
Benny's collaboration, "18 Wheeler," with Pusha T is equally anticipated, a coke rap extravaganza that promises to become the theme music you hear being blasted up and down I-95.
Whispers ft. Nems – Golden Era
Whispers is back with this new single featuring Nems titled 'Golden Era'. Bronx elite Whispers tags Coney Island royalty Nems F.Y.L. for this hard hitting track, 'Golden Era'.
GeneralBackPain & Flu ft. Lupus Dei, Chuck Chan, Deuce Hennese & Killy Shoot – Offal
Do you know what 'Offal' is? It is the entrails and internal organs of an animal used as food. It is the decomposing animal flesh. This is what happens when you challenge these dudes from Home Team. You are left decomposing.
If you missed the previous week's list, check out the Top 8 Singles here.