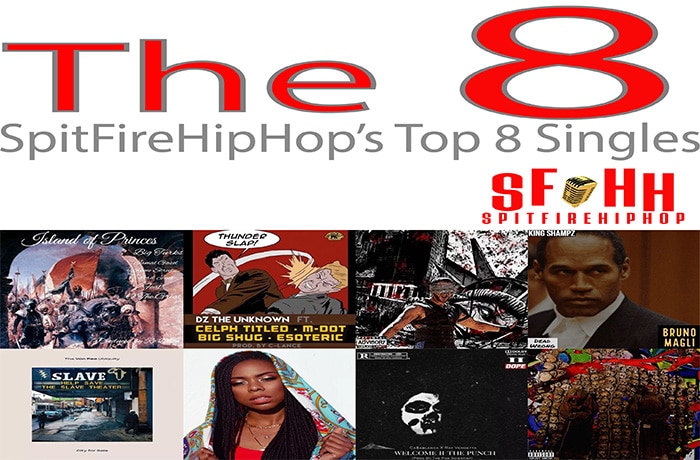 Our staff has selected the Top 8 singles for the week of August 11 – August 17. This week's list is led by Skyzoo & Pete Rock, L'Orange & Jeremiah Jae & Shabaam Sahdeeq & J57.
O The Great, Jamal Gasol, Rome Streetz & Lord Juco – Island of Princes
Great music is something as humans we seek to consume. When we find it, the feeling that we get is sometimes inexplicable. This is what I experienced when listening to 'Island of Princes'.
Celph Titled, M-Dot, Esoteric, Big Shug & DZ The Unknown – Thunder Slap
"Thunder Slap" is a voltron style collaboration that brings together four underground Hip-Hop institutions in Army of the Pharoahs, EMS, Gangstarr and Czarface as Celph Titled, M-Dot, Big Shug and Esotericamalgamate with upcoming artist DZ The Unknown for this whiplash inducing slapper.
Yellow Balaclava & JPR Beatz ft. MuggzOnDrugz – Gladiatorial Games
Shabaam Sahdeeq is back with more content this week. Today he shares the new single off the collaborative album with himslef and J57. On the new single titled 'Razor Sharp Vernacular' the two join forces with two who really write in their composition notebook.
If you missed the previous week's list, check out the Top 8 Singles here.