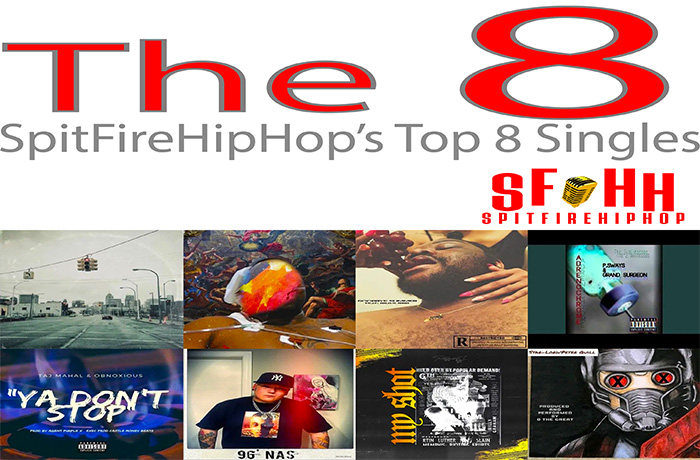 Our staff has selected the Top 8 singles for the week of September 8 – September 14. This week's list is led by Apollo Brown, Conway The Machine and Garrison Elijaah.
Apollo Brown ft. Black Milk, Ketchphraze & DJ Los – God Help Me
Detroit has an indelible legacy in hip-hop. From artists like J Dilla to Black Milk, from Denaun Porter to Apollo Brown, Detroit's music has a sound unlike any other. When Apollo Brown set out to create the tribute to his home, he knew he needed to do the city justice.
Conway The Machine ft. Dave East, Jim Jones & El Camino – Vino D
His meteoric ascension aside, it's miraculous that Conway is even still alive, much less the new face of Eminem's Shady Records.  After suffering a bullet to the back of the head in 2012, the gnarly incident changed the technical way he rhymed, prompting him to adopt an off balance, but commanding and exacting flow, which Conway employs to depict the autobiographical world he expertly raps about and lives in—and as he knows, the consequences of the game are brutal.
Garrison Elijaah ft. Brave Bird – Goodbye Summer
Garrison Elijaah closes out the Summer with a new single featuring Brave Bird. Summer is a good time for many to relax and to meet new people. Have you ever had that chance encounter during the Summer that changed your mind about things?
If you missed the previous week's list, check out the Top 8 Singles here.