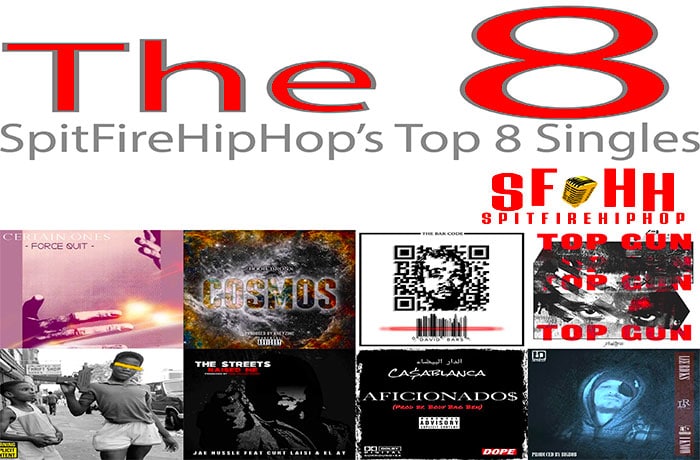 Our staff has selected the Top 8 singles for the week of October 20 – October 26. This week's list is led by Certain.Ones, Boob Bronx & David Bars.
Certain.Ones ft. Reign Supreme, Stress & Bobby Craves – Force Quit
Certain.Ones is here today with the Wann Sklobi produced track called 'Force Quit'. As this pertains to Hip-Hop, some say we are at a frozen state in the culture. With the help of Reign Supreme, Stress and Bobby Craves, they are hitting them with the control + alt + delete to 'Force Quit'.
Boob Bronx – Cosmos
Making his SpitFireHipHop debut today is Bronx artist Boob Bronx. This is a strong debut as he delivers hard bars on this new single produced by Kheyzine. We can hear the hunger in every bar.
David Bars ft. DJ Premier – Beat The Odds
The legendary D.I.T.C. crew has long been one of Hip-Hop's most influential crews. Over the course of the last two decades, both collectively and individually, its core members have created some of the genre's most timeless and iconic music.
If you missed the previous week's list, check out the Top 8 Singles here.