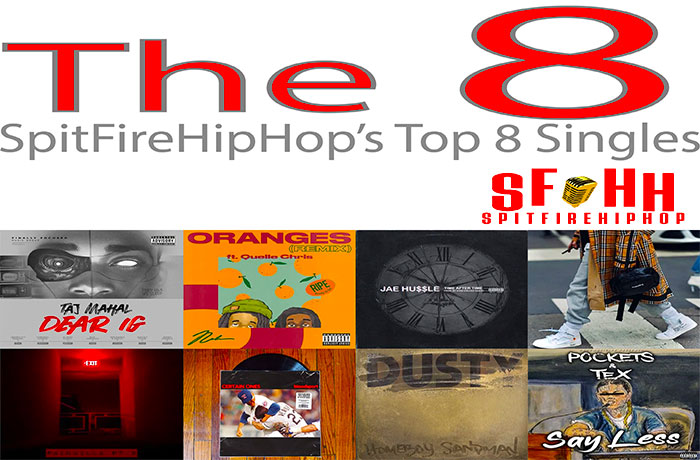 Our staff has selected the Top 8 singles for the week of October 6 – October 12. This week's list is led by Taj Mahal, Nolan The Ninja & Jae Hussle.
Taj Mahal – Dear IG
Living in a world that's driven by social media can have its ups and downs. Unfortunately through the eyes of Veteran Rapper Taj Mahal Instagram has ruined the moral fabric of our culture and as a people.
Nolan The Ninja ft. Quelle Chris – Oranges RMX
The ORANGES single from Nolan The Ninja continues to expand it's dominion. The standout SPORTEE track first got it's play with the sharp Busta Rhymes styled video created by Former.
FAJae Hussle – Time After Time
Kidd Called Quest produced head-nodder off the Rochester, NY emcee Jae Hussle's forthcoming album "Reflections: A Story Of My Lifetime Vol. 1".
If you missed the previous week's list, check out the Top 8 Singles here.