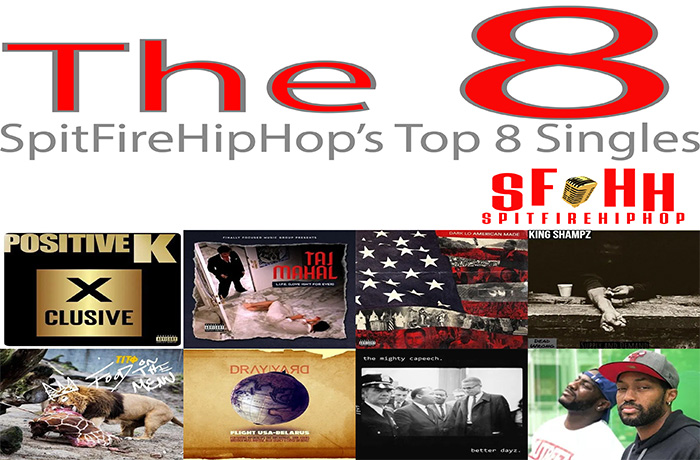 Our staff has selected the Top 8 singles for the week of September 22 – September 28. This week's list is led by Positive K, Taj Mahal & Dark Lo.
Positive K – Xclusive
Hip Hop legend Positive K delivers a little under three minutes of 'xclusive' lyricism, without skipping a beat. Everything about the vetted emcee is 'xclusive' from his music to his unmatched style to his mojo.
Taj Mahal – L.I.F.E. (Life Isn't Forever)
This new single 'L.I.F.E.' (Life Isn't Forever) is off Taj Mahal's upcoming EP 'Gawd Tawk', His first single was 'Louis XIII' featuring Sammy Gezuz (of The Senate).
Dark Lo ft. Dajah Monae – American Made
Born and raised in Philadelphia, Dark Lo is best known for bringing his signature gritty delivery and street bars over smooth, soulful production. Also known as "The Crook", Dark Lo spent the majority of his young adult life in and out of prison. It wasn't until Lo met AR-AB that he turned his attention to hip hop.
If you missed the previous week's list, check out the Top 8 Singles here.