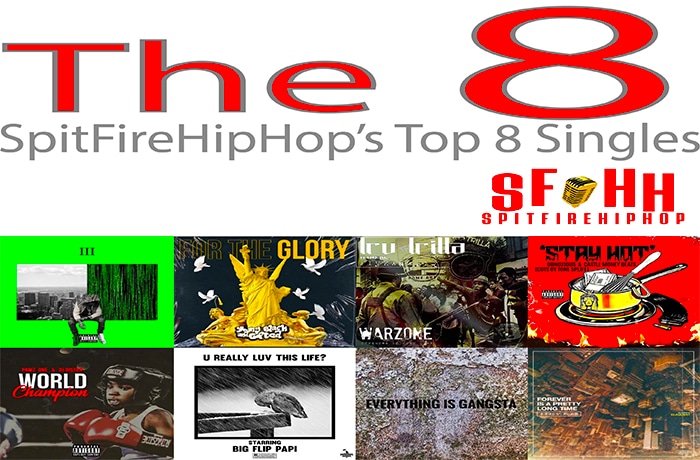 Our staff located in Austin, Texas has selected the Top 8 Singles for the week of February 9 – February 15. SpitFireHipHop is the source in Austin, Texas for Hip-Hop music, videos and news. This week's Top 8 Singles list is led by Grafh, Young Black And Gifted and Tru Trilla,
Grafh ft. Conway The Machine – Pray While he will be appearing on a track on Royce's 5'9''s upcoming album The Allegory, Grafh is back with more of that gutter New York rap, as he releases the second-single, "Pray" featuring Conway The Machine from his forthcoming project Oracle III; which will be released on March 6.
Young Black And Gifted – For The Glory Azariah is an artist set on making his presence felt and keeping true to the tradition of emceeing and hip-hop in its natural form with beats provided by Kidd Called Quest.
Tru Trilla ft. Fly Kwa & RIQ – Warzone Brick City's lyrical marksman Tru Trilla has signed up with New Dawn Records for two initial projects this year. The 050 Boyz member will release "The Seymour Chronicles EP" on March 17th followed by his new album "God of Barz" on May 29th.
If you missed the previous week's list, check out the Top 8 Singles here.