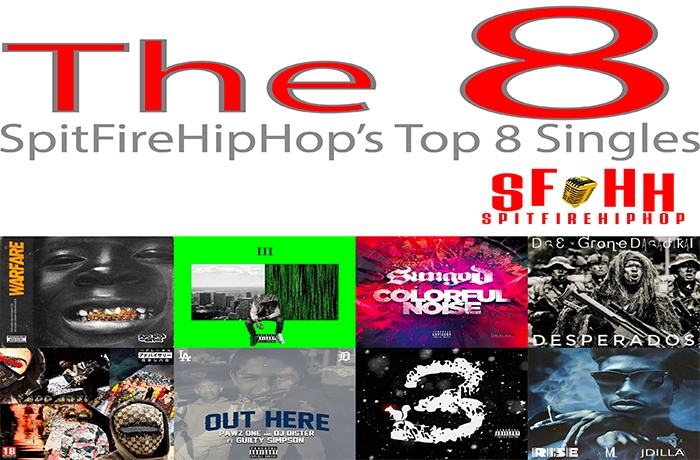 Our staff located in Austin, Texas has selected the Top 8 Singles for the week of March 1 – March 7. SpitFireHipHop is the source in Austin, Texas for Hip-Hop music, videos and news. This week's Top 8 Singles list is led by Young Black And Gifted, Grafh and Sun God.
Young Black And Gifted – Warfare
Rochester, NY crew, Young black and Gifted release their latest single titled. "Warfare." Azariah speaks on the current times we live in from the gripes of religion and the lies in the media.
Grafh ft. Hopsin – Who Shot Ya (prod. by Mr. Porter)
Grafh is one of the best New York City street rappers of his era, with his unorthodox flow and his ominous tales. After his appearance ("I Play Forever") on one of the highlights from Royce 5'9"s recently released The Allegory Grafh is back with more of that gutter New York rap, as he releases the second-single, "Who Shot Ya" featuring Hopsin from his forthcoming project Oracle III; which will be released on 3-6-20.
Sun God – Colorful Noise
In contrast to the frantic and raw "Slick S**t," "Colorful Noise" embraces a laid back pace, implementing a slower tempo and an ethereal flute melody that would fit perfectly in any nostalgic hip hop Song of The Summer.
If you missed the previous week's list, check out the Top 8 Singles here.