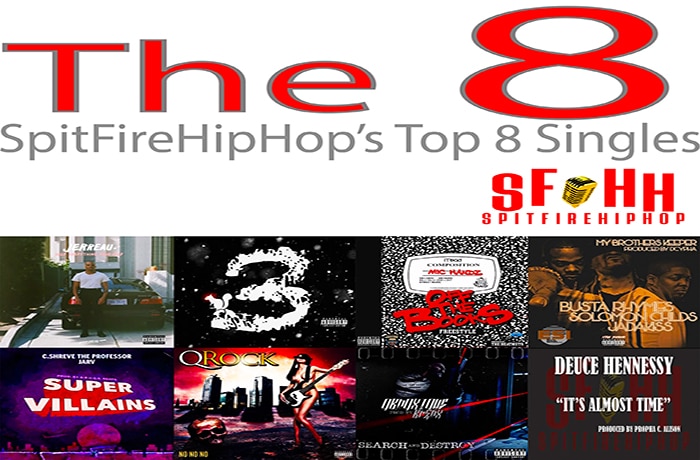 Our staff located in Austin, Texas has selected the Top 8 Singles for the week of March 15 – March 21. SpitFireHipHop is the source in Austin, Texas for Hip-Hop music, videos and news. This week's Top 8 Singles list is led by Jerreau, Obnoxious & Mic Handz.
Jerreau – Too Deep For Intro
How do you respond when you hear a song it stops you in your tracks. I naturally started bobbing my head to the music. Once I heard Jerreau come in on the track I was hooked.
Obnoxious – Totem Poles
'Totem Poles' is third of three tracks that Obnoxious recently released. The Evidence produced track is would have to be favorite track of the three. 'ASR 10' was released on our site just before 'Totem Poles'.
Mic Handz – Off The Books (freestyle)
The politics of gun violence is spotlighted in the latest track from ESI, 'Ghost Gunz'. Legendary Juice Crew emcee, Craig G teams up with Toronto emcee, Lee Ricks on this polemic track from visionary producer BigBob.
If you missed the previous week's list, check out the Top 8 Singles here.