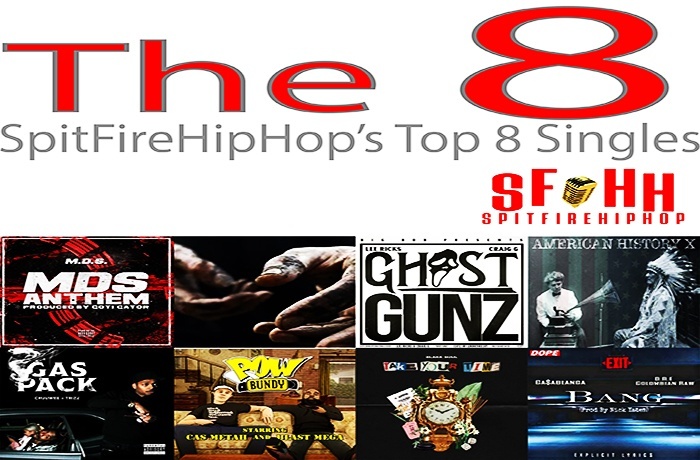 Our staff located in Austin, Texas has selected the Top 8 Singles for the week of March 8 – March 14. SpitFireHipHop is the source in Austin, Texas for Hip-Hop music, videos and news. This week's Top 8 Singles list is led by M.D.S., D.R.E. Colombian Raw and BigBob.
M.D.S. – MDS Anthem
M.D.S. is back with a new single today. This is their second offering that has landed on our pages. Joe Mack, Bonnie Stones and Donns Day share this new single they have labeled 'MDS Anthem'.
D.R.E. Colombian Raw – Dirty Barz 2
Hip-Hop is alive and well and this new single from D.R.E. Colombian Raw and Pittsburgh producer Blakkfist Musikk. If you are looking for real Hip-Hop be sure to look for content from these two.
BigBob ft. Craig G & Lee Ricks – Ghost Gunz
The politics of gun violence is spotlighted in the latest track from ESI, 'Ghost Gunz'. Legendary Juice Crew emcee, Craig G teams up with Toronto emcee, Lee Ricks on this polemic track from visionary producer BigBob.
If you missed the previous week's list, check out the Top 8 Singles here.