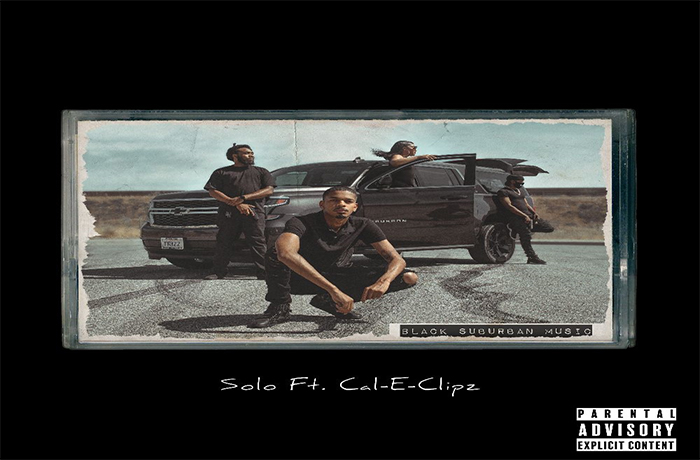 Trizz releases his new single 'Solo' and provides release date for upcoming album.
"It's been a over a year since my last solo album. This one feels different. Everything from the lyrics to the beats are the real deal. Even the skits are real life scenarios that I captured when people weren't aware so it's authentic. I'm just a black kid from the suburbs and this sh*t sounds like you're riding around in a black suburban… hence "Black Suburban Music", Inland Empire/Los Angeles rapper Trizz has to say about his upcoming album.

With a feature from Cal-E-Clipz and the production done by Audio King, "Solo" is the first single from Trizz's upcoming album "Black Suburban Music". To be released on July 3rd, some of the album's notable features are from Brotha Lynch Hung, Kokane, X-Raided and Knoc-turn'al.
Album Tracklist:


01. Best Kept (feat. Kokane)
02. Outta Pocket
03. Ain't Broke (feat. Roc$tedy)
04. Fine Wine (feat. Knoc-Turn'al)
05. Up All Night
06. F*ck Is N*ggas Talkin' Bout?
07. Her A** Sit Up
08. Sweet Nothin's
09. Alotta Nerve
10. Come Get Me From The Train (Interlude)
11. Nothin To Lose (feat. Brotha Lynch Hung & X-Raided)
12. Wits End
13. Solo (feat. Cal-E-Clipz)
14. Million