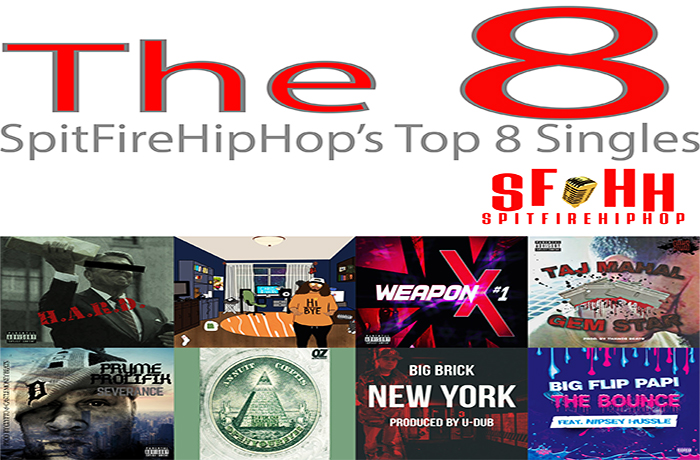 Our staff located in Austin, Texas has selected the Top 8 Singles for the week of May 24 – May 30. SpitFireHipHop is the source in Austin, Texas for Hip-Hop music, videos and news. This week's Top 8 Singles list is led by Joell Ortiz & KXNG Crooked, Chris Rivers and Weapon X
Joell Ortiz & KXNG Crooked – Lose My Mind
Joell Ortiz & KXNG Crooked met the year they both won XXL's coveted Freshmen of the Year Award. Their careers are as legendary as any in the rap game. Joell Ortiz started by signing to Dr. Dre's Aftermath label, then moving to Shady Records as part of the Super group Slaughterhouse with Joe Budden, Royce 5'9 and KXNG Crooked.
Chris Rivers – Hi Bye
Chris Rivers is one artist who is not afraid to put his real life into rhyme. This allows his supporters to know him and not some made up persona.
Weapon X – Tales of Team X
New super group of verbal mutants, Weapon X which consist of Juxx Diamondz as Wolvrine, Dready Kruger as Sabertooth, and Hazernomical as Gambit Featuring Grease Ball as DeadPool.
If you missed the previous week's list, check out the Top 8 Singles here.