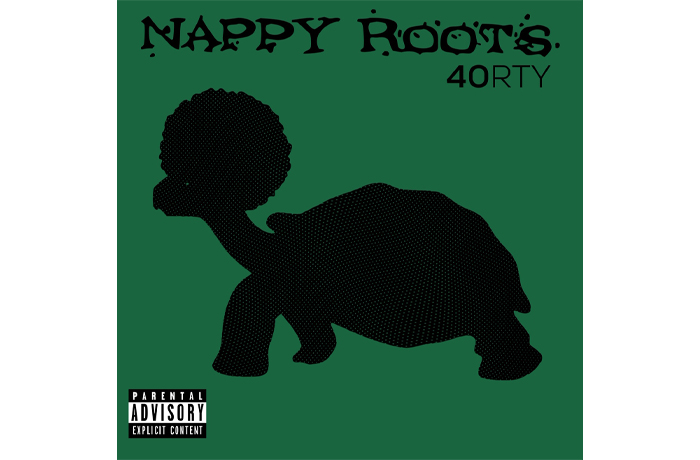 Though it's been a minute since you've heard from the iconic Southern rap quartet, Nappy Roots, have left an indelible footprint on hip-hop's collective consciousness.  Their smash single, "Good Day," released over a decade ago, is a constant staple on the iTunes singles chart and fans and critics alike still celebrate their contributions to the culture; ex; NPR's recent deep dive and Celebration Of Southern Rap.  
Fresh of off producing Big Boi and Sleepy Brown's new hit "Can't Sleep", 808Blake is executive producing Nappy Root's forthcoming 40RTY album, which will be released on September 25 and is now available for pre-order.
Along with the album pre-order announcement, Nappy Roots also released a new single, "Footie Socks and Ice Cream," which focuses on the therapeutic benefits of lounging.  "Footie Socks and Ice Cream" is the over 40 version of 'Netflix & Chill" Nappy Roots commented.  It describes our dream scenario Friday night laid up with your boo." 
While Nappy is gearing up to release their first new album in years, after more than 20 years in the public eye, the two-time GRAMMY-nominated band has expanded beyond music into projects that include craft beer and television production with "40Akerz & a Brew."
The group began experimenting with their home brewery, Atlantucky, which fermented their passion for microbrewing. In 2017, the group introduced their first two craft beers with Atlanta-based Monday Night Brewing.
The limited-edition brews are so successful that the group was inspired to expand on opportunities with other breweries across the county. Nappy Roots has produced more than a dozen craft beers to date. The group plans to open a brewhouse with their own taprooms in Atlanta later this year.
The studio's first project is a reality TV series, "40 Akerz and a Brew." The series will follow the group on their tour around the country and discuss the art of craft beer with area brewmaster's and have 'conversations over beers' with the breweries' regular customers.
Nappy Roots forthcoming new album, 40RTY, will be released on September 25.
[jwplayer player="1″ mediaid="131552″]