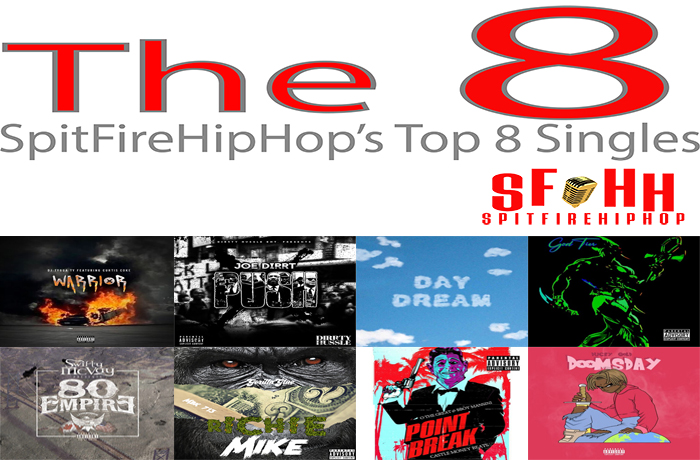 Our staff located in Austin, Texas has selected the Top 8 Singles for the week of July 12 – July 18. SpitFireHipHop is the source in Austin, Texas for Hip-Hop music, videos and news. This week's Top 8 Singles list is led by Curtis Coke, Joe Dirrt & Trus
Curtis Coke ft. DJ Tygga Ty – Warrior
Rochester, New York's Curtis Coke makes his debut on SpitFireHipHop with DJ Tygga Ty. The two link up for a monumental musical creation over a hard DJ JK production.
Joe Dirrt – Push
"Push" by Joe Dirrt is a reminder about the history that should never be forgotten, because the same issue for black men continues happening since slavery. We have to remember what our ancestors fought for.
Trus – Day Dream
Trus lands on our pages with a new single that sounds like it will be a hit. The Canadian artist, specifically Winnipeg releases his new "Day Dream" single. He has always loved hip-hop and in early 2018 decided he would start producing beats and writing music which resulted in dropping his first ever project in mid 2018.
If you missed the previous week's list, check out the Top 8 Singles here.