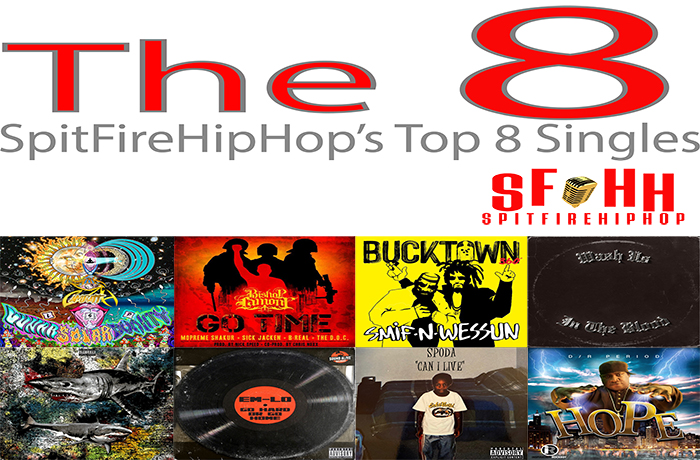 Our staff located in Austin, Texas has selected the Top 8 Singles for the week of June 28 – July 4. SpitFireHipHop is the source in Austin, Texas for Hip-Hop music, videos and news. This week's Top 8 Singles list is led by Cambatta, Bishop Lamont and Smif-N-Wessun.
Cambatta – Mic El JahXsun
Cambatta, who is known for his thought-provoking and psychedelic-inspired rhyme techniques; dense new forthcoming album, LSD, is just as the title insinuates. Mind-bending and consciousness shifting. When you discover Cambatta, it's like the first time you heard Immortal Technique or Ras Kass, but with the black Timothy Leary as your tour and lifestyle guide.   
Bishop Lamont ft. Mopreme Shakur, Sick Jacken, B-Real & The D.O.C. – Go Time
Bishop Lamont released 'Go Time' several years ago and re-released the single. The updated version produced by Nick Speed and co-produced by Chrix Noxx will be featured on Bishop Lamont's upcoming album, "Just Don't Die," set for release sometime this year.
Smif-N-Wessun – Bucktown 360
"Bucktown 360" is a nostalgic trip down memory lane through the eyes and experiences of Tek and Steele as Smif-N-Wessun.  We analyze our collection, as well as our individual successes and failures throughout this amazing journey" Tek & Steele commented.  "As we do that, we always find ourselves 360 degrees back home in Bucktown."
If you missed the previous week's list, check out the Top 8 Singles here.