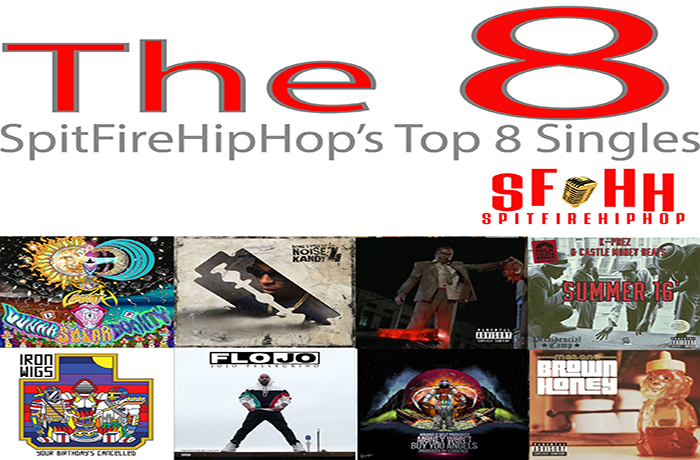 Our staff located in Austin, Texas has selected the Top 8 Singles for the week of June 7 – June 13. SpitFireHipHop is the source in Austin, Texas for Hip-Hop music, videos and news. This week's Top 8 Singles list is led by Cambatta, Rome Streetz and Jamal Gasol.
Cambatta – Bones Of Osiris
LSD (lysergic acid diethylamide), is a hallucinogenic chemical compound, first synthesized in 1938. Upon its introduction into popular culture in the 1960's it quickly shifted not only the mind of the artist but also the person experiencing the art. 
Rome Streetz – My Reality
Rome Streetz was introduced to music at an early age. His interest in hip hop was sparked after hearing Snoop Dogg and Dr. Dre's "Nuthin' But A G Thang" for the first time. He became fascinated with Ice Cube and the whole west coast gangster rap movement.  However, it wasn't until he heard Nas and Wu-Tang Clan when he truly fell in love with the music and became immersed in it.
Jamal Gasol – Clarence
This time in history for this country will be remembered for a number of reasons. Jamal Gasol releases 'Clarence' for the people. Society is not fair and Gasol is teaching his children this to protect them.
If you missed the previous week's list, check out the Top 8 Singles here.