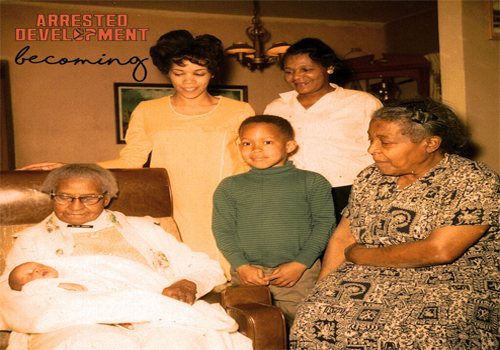 2x Grammy Award Winning, groundbreaking iconic music group, and Hip Hop pioneers Arrested Development recently released their new album 'Don't Fight Your Demons." The 16-track album features a selection of eclectic musicians including Kuf Knotz, Skyy High, Christine Elise, O'hene Savant, Rambo, Let The Dirt Say Amen, Fro Magnum Man, MRK SX, and is executively produced by Speech for Vagabond Productions and Configa for Configaration Records.
"Becoming" is the first video off the album and truly sets the tone for what fans can expect from the album. It's infectious beats along with dually clapping and striking drums with vacillating piano keys are soul-shaking, while the intricate storytelling and bold images are eye awakening.
Speech shares his vow to become the best he can be and transcends us back to age nine, teen years, and young adulthood. His vivid memories expose domestic violence, his journey into the streets with hopes of earning respect, and harsh lessons behind bars. Upon his release, a new devout way of thinking takes over by means of glorified sermons.
The captivating chorus and invigorating energy from the group ignite a sense of freedom and elation that needs to be celebrated. Watch "Becoming" and stream 'Don't Fight Your Demons' below.
[jwplayer player="1″ mediaid="132177″]

"Becoming" is dedicated to Anthony Johnston (from the film 16 Bars)
Stream/download 'Don't Fight Your Demons' here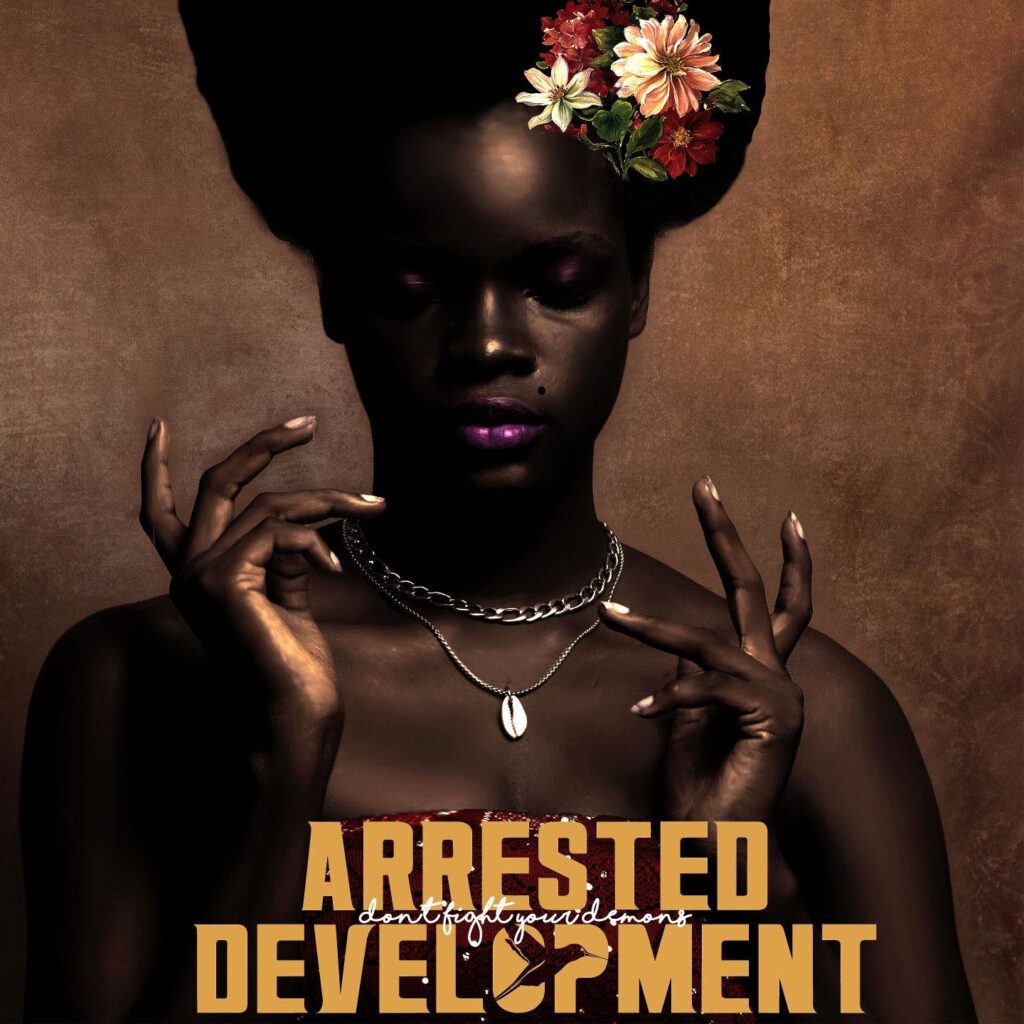 The group assures fans and listeners this is no hit or miss album. Each track is distinct in style, flow, and vibe, with influential wordplay and infectious soundscapes. They breakdown and take apart worldly injustices, the current state of racism, grueling masks of politics, and on the flip side offer empowering gems on how to overcome and rise through. The production throughout the entire album channels a continuous kaleidoscope of invigorating bass, soul, funk, worldly tones, and even innovative cadences ear-pleasing to a younger generation of music connoisseurs. 'Don't Fight Your Demons' ideally serves as a "how-to" handbook brimming with incomparable lyricism, storytelling, and cognizant awareness delivered in a fashion only Arrested Development can carry through.
For Arrested Development Business email mike@vagabondpro.com
Connect with Speech and Arrested Development here