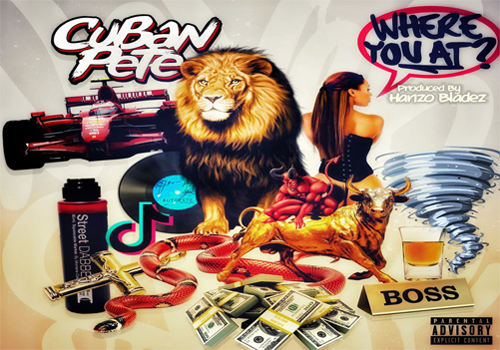 Cuban Pete releases new single and visual for "Where You At".
Cuban Pete's on marvellous form once again with his second collaboration with producer Hanzo Bladez.The flute sample over the banging drums gives way to a French vocal and M.O.P. sample on the hook that contrasts calm and aggressive tones. Cuts are provided by DJ Iceman of Big Boss Beatz.
Cuban's upcoming EP 'Crown Jewels' collaborator BoFaat took time out to mix and master the track before their EP drops which is being delayed for a few exciting additions to its line up. All the items featured on the artwork, done by Cuban Pete himself, also feature in the song lyrics in some form.