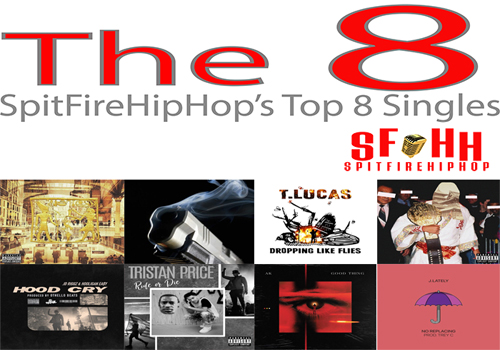 Our staff located in Austin, Texas has selected the Top 8 Singles for the week of July 19 – July 25. SpitFireHipHop is the source in Austin, Texas for Hip-Hop music, videos and news. This week's Top 8 Singles list is led by King V, Bad Millk and T.Lucas
King V ft. Da Flyy Hooligan – God Level Lingo
Earlier this month we learned about King V via a track that Yellow Balaclava released titled "M​.​U​.​T​.​A." We ewe heard him, we knew his was different and could not wait to hear more from him.

Bad Millk – I'm Back Here
Today Bad Millk releases "I'm Back Here" with a few choice words for some. There may be a time in your life that you travel back to where everything started. It maybe that people don't believe you will return or it could be to resolve a few things. Bad Millk takes away the shine when he appears.
T.Lucas – Dropping Like Flies
As a response, T.Lucas expresses his frustrations after the murder of George Floyd over hard drums and dark vocal samples produced by Michael Avon and delivers this message: "We been dropping like flies for far too long and something needs to be done about it!"
If you missed the previous week's list, check out the Top 8 Singles here.