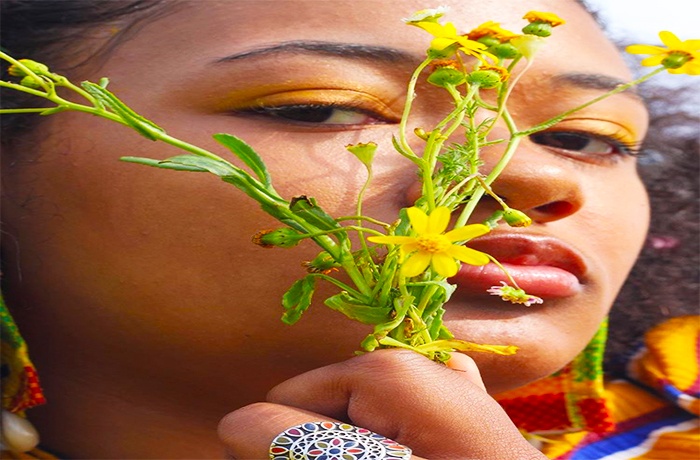 Cape Town-based rapper/vocalist/songwriter Nyota Parker presents the Knew Visions-directed music video for her new single "Transcend". Claiming Congolese, Irish and South African heritage, Nyota makes a fusion of hip-hop, jazz, trap and soul she calls 'trazz'.
Nyota says "Transcend" is all about what she's "claiming for 2020 and the future. This is an introduction to who I am, what I believe in as a non-conformist and as someone who breaks the boundaries of gender in music and my day-to-day life."
You have a diverse background. How do you think it has affected your music?
It has definitely influenced the way I infuse my music with elements of different genres. I never like to stick to one box or just one way I want people to perceive my music. Every culture around me and within me has taught me a valuable lesson about relating to different audiences.
What's your process for writing songs?
I really don't have a process for writing songs, to be honest. All I do is come up with a concept or let a concept come to me which could be inspired by anything I see around me or anything I experience. Most of the time, I let the beat move me – I really enjoy writing to an instrumental.
What's the Cape Town hip-hop music scene like?
Cape Town is very diverse but underground in the music scene. There are some strong communities built but are not recognized. People don't really know how to support up-and-coming artists there but people are learning. In my opinion, Cape Town has some of the best artists I know, like Uno July, Crazy J Suave, Mvula Dre and Master Kiii.
[jwplayer player="1″ mediaid="128859″]
Who's your favorite rapper ever and why?
I have so many favorites because I listen to more than just rappers. But if I had to pick a rapper who I listen to religiously it would be both Mick Jenkins and Nicki Minaj. I know they are two very different artists but they are my favorites for different reasons. Mick Jenkins is someone I relate to in terms of his message, he doesn't conform and he sometimes raps about life in Chicago which definitely draws parallels to Cape Town.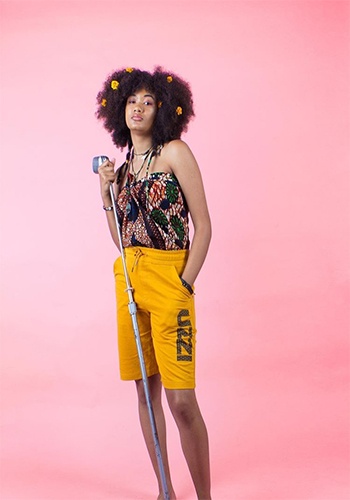 His delivery is mellow yet hard hitting, he had a unique voice and the producers he chooses to work with are amazing with their beats. I look up to him and I hope to work with him one day. Nick Minaj is a female dominating in a male dominated industry, in fact, she was the one who inspired me to start making music many years ago.
From her projects like "Beam Me Up Scotty" and "Pink Friday" all the way until now with the "Pink Print", her art, work ethic and consistency has always impacted me. There's no doubt that she is an amazing rapper that broke barriers by doing POP, Rock music etc – to me she is legendary and it would be a dream to work with her.