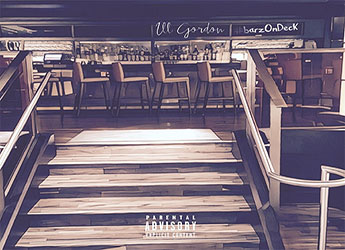 ILL Gordon returns with his new 'BarzOnDeck' album.
Ill Gordon is known for his lyrical prowess and has always expressed creativity over gimmicks with consistency over the span of his career. Following the success of his debut singles 'High' featuring Vic Spencer and "Where's the Love" featuring Dat Bizness, Ill Gordon is releasing his sophmore album as a solo artist 'BarzOnDeck'.
The offering is 10 tracks deep and gives his fans a more intricate look into his life as a man and as an MC. From the start of the Intro until the last beat of "High" featuring Vic Spencer, Ill Gordon, and his production partner for the album Reg Vader, deliver what Gordon's fans expect and crave – beats drenched in funk and soul, drums that will shatter your neck from nodding and lyrics that are worth more than one rewind.