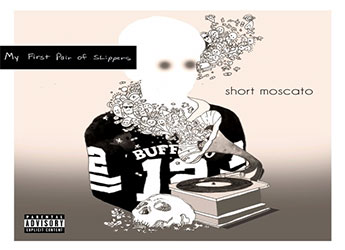 Short Moscato returns with his new album titled 'My First Pair of Slippers'.
Buffalo, NY's Short Moscato is back with his sophomore project 'My First Pair of Slippers'. The 11-track effort features Billie Essco, Hop Hop, Little Cake and Illusive with production from Wza, S'likedat, Scheme, Vice Versa, Program & More.
Short's mother took a photograph of him at age 4 in his first pair of slippers – Donald Duck slippers – which is one of his earliest memories of childhood: the comfort of those slippers. 
'My First Pair of Slippers'Â is a coming-of-age album that showcases Short as an artist who is comfortable in his own skin; comfortable being true to himself and his art. The album is dedicated to his mother and godmother, who is currently battling ALS.