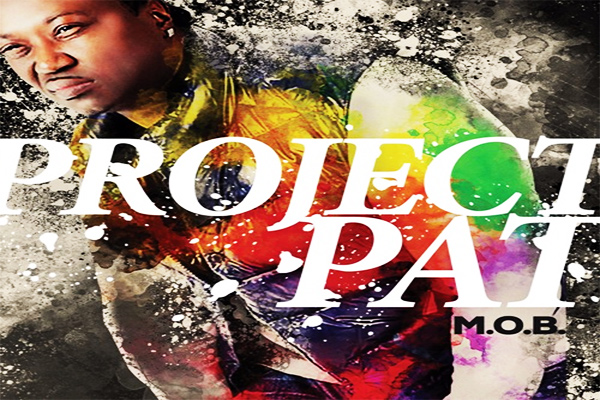 Project Pat releases new 'M.O.B.' album which features Juicy J and Young Dolph.
Project Pat released his breakthrough second studio album Mista Don't Play: Everythangs Workin' (which went Platinum) and the projects singles "Chickenhead" and "Don't Save Her" gained heavy national radio airplay and became staples on BET & MTV. Shortly after the release of Mista Don't Play, Pat was charged with a parole violation and began a four-year prison sentence after illegal guns were discovered in his car during a traffic stop.
After his release from prison in 2005, Pat released his highly-anticipated Crook by da Book: The Fed Story album and aided by the first single "Good Googly Moogly" featuring DJ Paul and Juicy J made an immediate impact on the Billboard charts by selling 40,000 copies in its first week.
Tracklisting for Project Pat's 'M.O.B.' Album
:
1.)   "Pockets Hurtin'"
2.)   "Slangin' Butta"
3.)   "Wit The Shii"
4.)   "Extortion Game"
5.)   "A Real One Will"
6.)   "We Dem Ones"
7.)   "Very Paranoid"
8.)   "M.O.B."
9.)   "Ain't No Passes"
10.) "Lit' Em Up"
11.) "O's" f/ Young Dolph
12.) "Money" f/ Juicy J