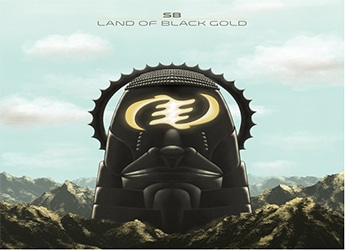 SB shares his new album, 'Land of Black Gold'.
As America and the rest of the world continues to drag its way through the hate-filled, politically charged Trump era, SB delivers 'Land of Black Gold', the Rap album we need in 2017 that goes head on at racism, immigration, substance-less Rap music and more.
Of 'Land of Black Gold', SB says:Â "When I began thinking about the direction of where I wanted to go for this project the title kept gnawing at my soul. It came from an old comic book (I had read in my pre-teen years) whose author ironically had been accused of racism and using racist depictions to portray brown and black folks. I wanted to put together an album using this same title that would serve as a "love note" of sorts to and for black people whilst simultaneously providing a unique perspective from the eyes of a black immigrant on issues affecting blacks across the diaspora all via the vehicle of Hip-Hop.
During the recording phase, a friend of mine asked, "SB, are you worried about how they (white people) will feel about what it is you're saying?" To which I replied, "Frankly bro, I'm tired and I don't care." I feel like these things need to be said and furthermore it's really not about them. It's about US."