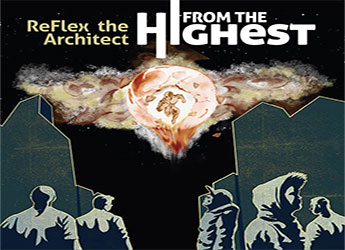 ReFlex the Architect returns with his debut album titled 'The Highest'.
ReFlex the Architect, a UK-based producer/MC and member of the international Scribbling Idiots collective debuts with his production album, "From The Highest". An English-raised, Polish-born Nigerian raised on American underground hiphop, ReFlex mixes his unique heritage and varied influences, to create soulful, speaker-rattling beats.
With the aim to create a cohesive album of songs, ReFlex sent the signal out to a suitably international Justice League of independent MCs, vocalists and DJs, with guests spanning from London to Los Angeles, from Ohio to Melbourne, Australia. All coming together to create a piece of work that intends to lodge itself in your heart and stay there!