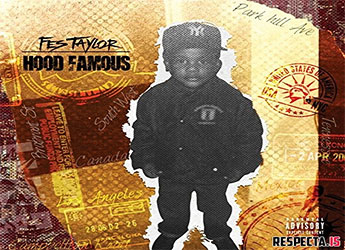 Fes Taylor releases his new album titled 'Hood Famous'.
The Staten Island MC has released his new album. Fes Taylor has released a slew of music leading up to the release of 'Hood Famous'. The album showcases 10 tracks which features singles such as 'Dead Wrong.' 'In My Zone' and 'City Nights'.
Fes Taylor is busy not only with releasing music but putting on artists. He has also been working with B.U.M. Entertainment on the 'S.I. Live' web series. Keep your eyes open for the many moves Fes Taylor is making in entertainment. Download the album here.