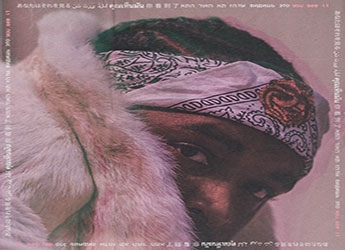 Young Lyxx returns with his new album titled 'You See It'.
This project narrates Young Lyxx's life which he chronicles in his latest album "You See It". This body of work is heavily influenced by Lyxx's experiences and the visual inspirations he observed throughout his time in Asia and the US while touring.
With production from some of the industry's best producers including Ricky Racks, DP Beats, Izze The Producer, Cheeze Beats and many more. Sonically, Lyxx has cultivated a sound that is unique to him. Listeners will identify hear the Asian influences as well as a Southern sound that is distinct to the Atlanta, GA rap scene.